Axios Founder's Long, Awkward Pause After Scarborough Says Trump Will Pick 'The White Man' for SCOTUS
On Morning Joe on Thursday, host Joe Scarborough was speaking with founder of Axios Mike Allen regarding Trump's eventual nominee for the vacancy on the Supreme Court, and cause a bit of an awkward moment.
Scarborough asked Allen first, in the above clip, whether there was any chance that Trump would choose a nominee who considers Roe v Wade to be "settled law."
Allen agreed, and said that conservative positions are why Judges Brett Kavanaugh and Amy Coney Barrett are the leading contenders for the position. Allen further explains a key difference between the two potential picks.
"The inside line is that Amy Barrett would be better for the base, but a tougher confirmation fight. So, that's the calculus aides are making," said Mike Allen, who obviously has studied the issue and considered the implications. "But Mika and Joe this won't surprise you, people are involved in the betting tell us that for the president it is going to be all about the personal connection. Who he feels comfortable with in the moment."
"So you're saying he's going to pick the man, the white man." said Scarborough to Allen, who did not say that.
Then the awkward pause.
Mika Brzezinski interjected "Oh, no, I totally don't think that" as Scarborough asked "You disagree?"
You can then hear Allen say skeptically, "I don't know."
Before the end of the clip, BBC journalist Katty Kay explains again that Barrett matches Trump's base more fully. Most Democrats appear to agree, considering the full assault on Barrett's religious beliefs so far.
Perhaps Scarborough didn't see those. Or doesn't want to discuss them.
Watch the clip above, courtesy of MSNBC.
[Featured image via screengrab]
—
Follow Caleb Howe (@CalebHowe) on Twitter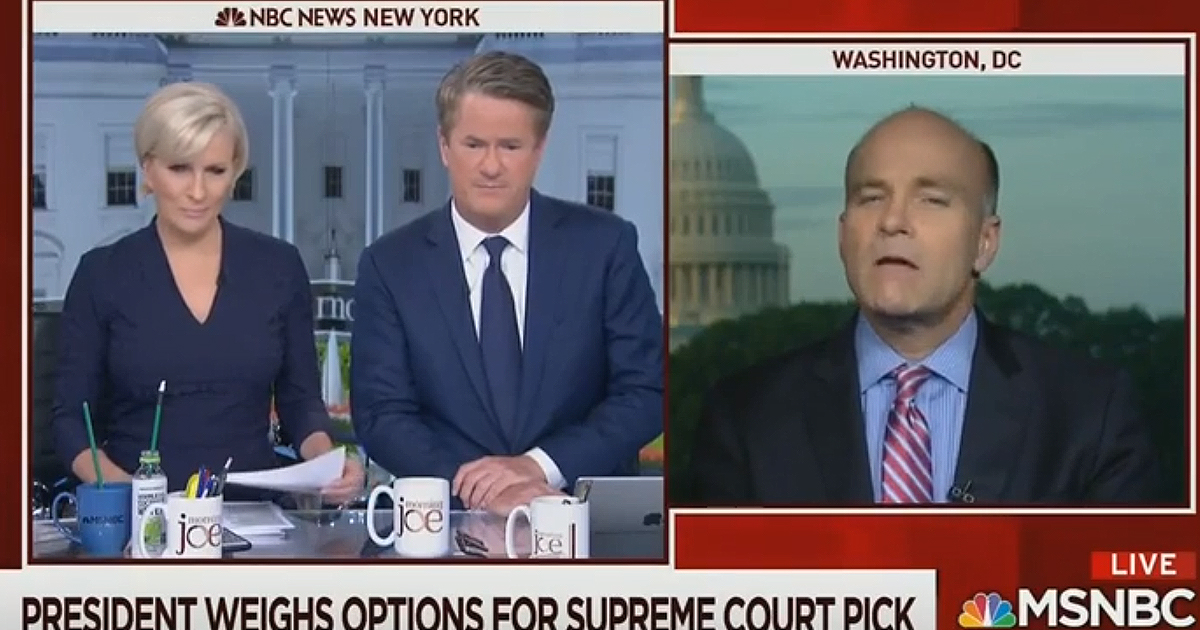 Have a tip we should know? tips@mediaite.com