Bernie Goldberg And Bill O'Reilly Trade Andy Rooney War Stories: 'He Wasn't A Stand-Up Guy'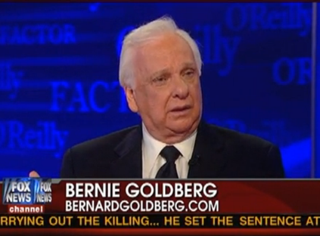 The news that nonagenarian Andy Rooney would be leaving his post at 60 Minutes resulted in much warmth and nostalgia from a loyal audience, but if he was expecting it from Bill O'Reilly and Bernaie Goldberg, he was left wanting. Goldberg and O'Reilly, who had both worked at CBS, traded stories of Rooney being mean to them both, with Goldberg concluding he was cowardly and "not a stand-up guy." Ouch.
RELATED: CBS' Andy Rooney Signing Off '60 Minutes' After 33 Years
Goldberg began his critique by noting that Rooney was "an American icon, he's beloved by millions of Americans," but that "I saw a weakness in him that I didn't think was attractive." He then told the story of the release of his book Bias a decade ago, when he still worked at CBS. The book detailed how many people in the CBS newsroom pushed a liberal agenda in their reporting and got Goldberg into significant trouble with his superiors, and Rooney wasn't particularly sympathetic. According to Goldberg, Rooney quipped, "Bernie's always had a knack for being a jerk," though later noted that colleagues like Dan Rather did have liberal agendas, but that he shouldn't have said that out loud. For having argued that "dishonesty is the best policy," Goldberg argued that "he wasn't a stand-up guy" and could have been more forward.
RELATED: Andy Rooney's Final Essay: 'I Wish I Could Do This Forever'
O'Reilly didn't agree with Goldberg being so harsh on Rooney, though he noted that he would have not backtracked on his comments. He also had his own comical run-in with Rooney. "I was in the elevator with him," O'Reilly narrated, when Rooney turned to him and said "you'll never make it." "He was right," O'Reilly joked, "I didn't make it at CBS."
The segment via Fox News below:

Have a tip we should know? [email protected]