Bernie Goldberg To O'Reilly: 2012 Obama Media Bias Will Be So Subtle Voters 'Will Not Even Catch It'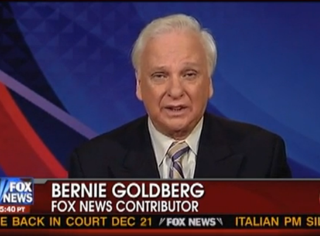 With the 2012 elections fast approaching and the economy in a state of flailing paralysis, Bill O'Reilly took a look tonight at how the media is responding to the Obama Administration's first tenure. With some in the media arguing that the President has little control over the economy, Bernie Goldberg told the Factor host this came off as yet another example of bias, and one which warned the next wave of pro-Obama fervor in the media would be significantly less feverish.
Goldberg, who wrote a book about the media's relationship with the 2008 Obama campaign entitled "A Slobbering Love Affair," did not expect that level of infatuation this time around. "If they slobber all over him this time as much as they did last night, the media and the President will have to get a room." Unlike Sen. John Kerry or Michael Dukakis, Goldberg argued that President Obama "was a historic figure, and they fell in love with him."
RELATED: Bill O'Reilly And Bernie Goldberg Explore: Is Occupy Wall Street Anti-Semitic?
On comments by David Gregory that the President didn't have much control over the economy, Goldberg gave Gregory the benefit of the doubt on bias, but told O'Reilly that it still "sounds like here's another liberal journalist saying 'don't blame Barack Obama.'" He did concluded, however, that overt bias was not to be found in the press anymore this election cycle, and it would look much more like Gregory's statements: "the bias… will be subtle, sometimes the audience will not even catch it."
Goldberg also discussed the coverage of Muammar Gaddafi's death, which he found appropriate, though objected to "gratuitous" visuals of the dictator's corpse.
The segment via Fox News below:

Have a tip we should know? tips@mediaite.com