Bernie Sanders Apologizes to Women Who Were Allegedly Harassed During His Campaign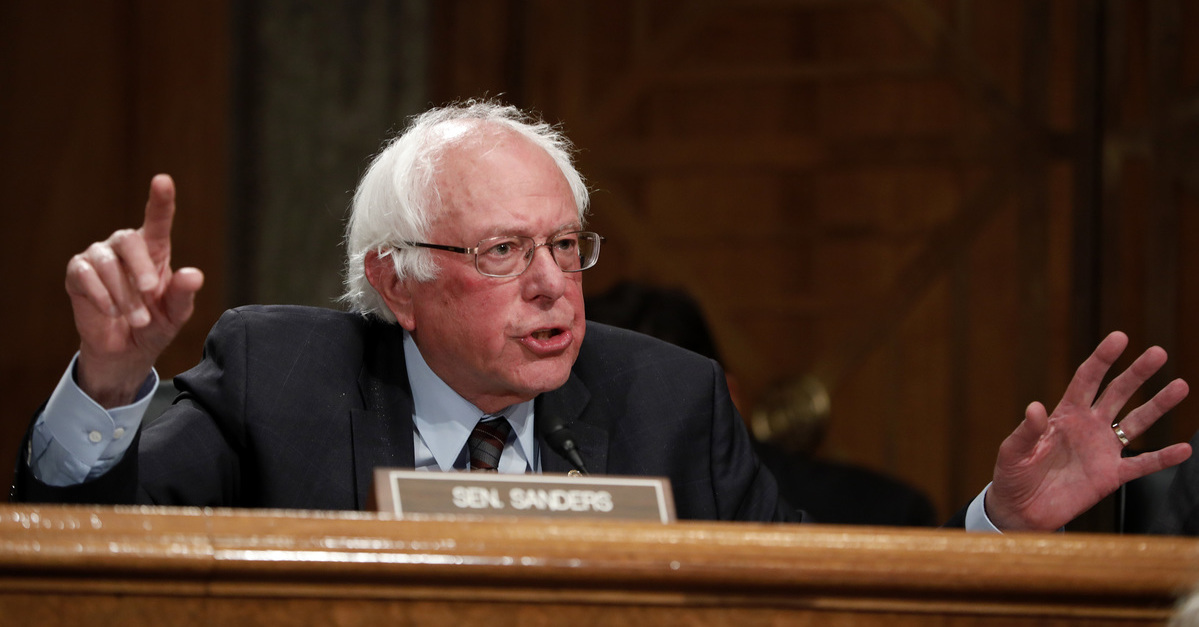 Vermont Senator Bernie Sanders and Democratic candidate for president in 2016 apologized to women working on his 2016 presidential campaign, shortly after a report that a female staffer said one of his top advisers forcibly tried to kiss her the night of the Democratic National Convention.
"I thank them, from the bottom of my heart, for speaking out," Sanders wrote in a statement. "What they experienced was absolutely unacceptable and certainly not what a progressive campaign, or any campaign, should be about… The allegations speak to unacceptable behavior that must not be tolerated in any campaign or any workplace."
He continued, "To the women in that campaign who were harassed or mistreated I apologize. Our standards and safeguards were inadequate."
Politico had previously reported "that a 20-something female staffer said she was forcibly kissed by a top Sanders adviser at a bar in Philadelphia on the final night of the Democratic National Convention."
Sanders said he was not aware of the harassment allegations against his advisor Robert Becker until they were reported in Politico. Becker had begun making preparations for another campaign and calling around to staffers when the woman came forward, and other staffers came out with similar stories, causing him to lose his position on the campaign.
Becker denies the allegations.
[Photo by Aaron P. Bernstein/Getty Images]
Have a tip we should know? tips@mediaite.com