It is the feud you likely never expected: Anderson Cooper vs. Billy Corgan. Buttoned-up cable news star vs. infinitely sad, melancholic rock star. Silver fox vs. Smashing Pumpkin.
During the Friday version of his "Ridiculist" segment, Cooper took aim at Corgan for posing with a pair of Siamese cats on the cover of PAWS Chicago magazine, the official publication of the eponymous no-kill shelter.
After reminding his audience of the Pumpkins' breakthrough 1993 album, Siamese Dream, with a clip of the single "Cherub Rock," Cooper landed his first jab at Corgan:
Okay, so the guitar may be a bit derivative of My Bloody Valentine.
Newfound rock critic Anderson Cooper went on to suggest the Pumpkins have faded into obscurity for several years now (not exactly), only for badass Billy Corgan to re-emerge on the cover of a cat magazine…: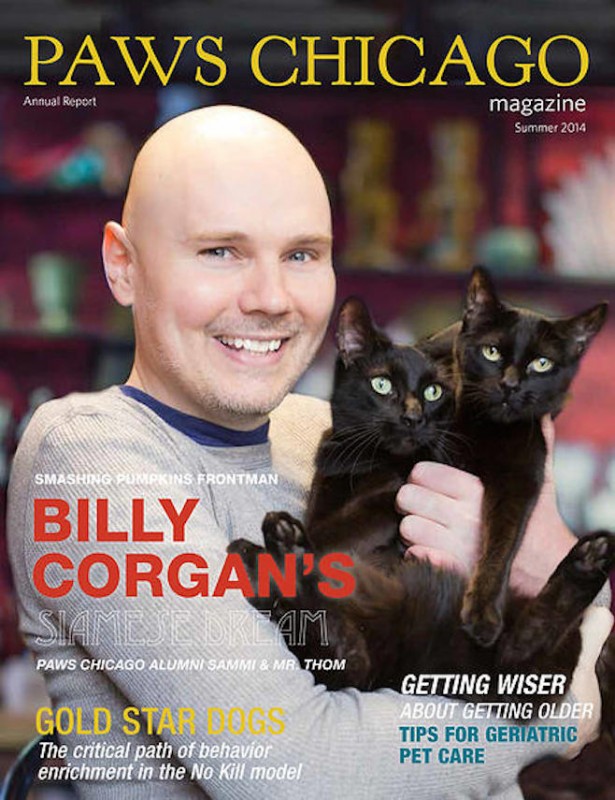 …And in this local furniture store commercial featuring Corgan's wrestling company:
With those in mind, then came the Cooper onslaught:
So perhaps Billy Corgan is I don't know, off his alternative rocker, but I think maybe there's more to this. Maybe he's being ironic, or maybe when the cool rock stars start doing less rock starry things, it kind of makes us face our own mortality. See I want R.E.M. to stay just the way I know and love them, I don't want 'Everybody Hurts' to suddenly be used in an Excedrin commercial. I don't ever want to see a product called Eddie Vedder's Prune Jam. I want to see neither Stephen Malkmus nor Thom Yorke on the cover of AARP Magazine.
Shots fired.
Corgan didn't take it lying down, however, firing back on Twitter:
@andersoncooper Sorry to disappoint, but when I'm not raising cain for a great organization like @PAWSchicago, I'm still making REAL music

— Billy Corgan (@Billy) October 31, 2014
@andersoncooper I realize you're too busy being a globalist shill to know the difference, but there are those of us who do as we like

— Billy Corgan (@Billy) October 31, 2014
Watch below, via CNN:
— —
>> Follow Andrew Kirell (@AndrewKirell) on Twitter
Have a tip we should know? tips@mediaite.com