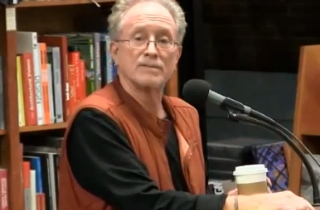 According to radical activist and Weather Underground co-founder Bill Ayers, American leftists were duped by prevailing conservative narratives into believing that President Obama himself was a tried-and-true leftist, and not the "middle-of-the-road" politician he declares himself to be.
Speaking at a Washington, D.C., book store last Friday, Ayers explained that despite living near Obama in Chicago's Hyde Park neighborhood and crossing paths many times during their activism, he never viewed the future president as a dedicated "leftist" like himself.
The remarks came in response to a question about whether Ayers ever doubted Obama's credentials as a true "progressive" or "man of the left."
"He was a community organizer, to his great credit," Ayers told the crowd, "but all through the 2008 campaign Barack Obama said, whenever asked, he would say, 'I am a moderate, compromising, pragmatic, middle-of-the-road, politician.'"
However, Ayers said, conservatives managed to convince themselves that Obama held deeply-seated "socialist" views, while the left believed the president was
The right-wing looked at him, and said, "No, he's a secret socialist, palling around with terrorists and Palestinians; he has a fiery black nationalist minister; he's probably a black nationalist on top of everything else." And the left wing looked at him and said, "He's winking in our direction, I feel it."
In actuality, Ayers contended, Obama wasn't winking. "If you look at his record in Illinois, if you look at his record in the last six years, if you look at his record in the U.S. Senate, it is the record of a moderate, pragmatic politician," he explained.
Watch below, via Raw Story:

[h/t Raw Story]
— —
>> Follow Andrew Kirell (@AndrewKirell) on Twitter
Have a tip we should know? [email protected]