Bill Maher Bizarrely Compares Anthony Weiner To Governor 'Fat Fatty' Christie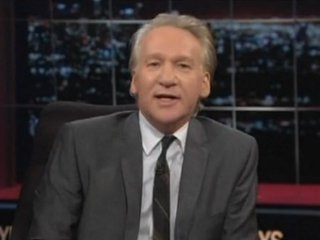 He might have resigned, but if you're talking about politics on television, all roads still lead back to Anthony Weiner. Bill Maher brought up the disgraced ex-politician on his show in an attempt to demonstrate this Weiner's self-control issues, when compared with those of some other politicians, really aren't so bad at all. Specifically, Maher had two names in mind – former Vice President Dick Cheney, and New Jersey governor Chris Christie.
Maher's objection to Cheney: his pheasant hunting, which he called "so much more psychotic than anything Anthony Weiner ever did." In particular, Maher seemed to be referring to this episode – a "canned hunt" in which Cheney reportedly shot 70 pheasants in a day that were released solely to be hunted. While we see what Maher was getting at, the comparison of hunting to tweeting pictures of one's penis is an odd one.
And it wasn't the only odd comparison drawn…Maher then said the lack of self-control evident in New Jersey governor Chris Christie's weight far outstrips any inability on Weiner's part to "control his appetite." Maher piled on the fat jokes ("He should be Governor Fat Fatty;" "This guy is a sumo wrestler"), while guest Kevin Nealon noted that "there's a difference between tweeting pictures of your penis and [Christie] just not being able to control his weight."
We'll agree that there's a difference – so much so that the two aren't even worth comparing. Weiner's actions were more indicative of a runaway ego, for example, than a guy having weight problems. Weiner's actions constituted being unfaithful to his wife, and he lied about them. (We don't recall Christie ever claiming he was skinny.) It wasn't just the sending of the penis pictures themselves that did Weiner in – this was more than a case of, as Maher put it, being "horny."
Plenty of horny guys have refrained from sending pictures of their penises, while married, to women they've never met, and then trying to lie their way out of it. As panelist Ross Douthat said, the weight struggle is a whole lot more relatable. Both Weiner's and Christie's may be self-control failings, but only Weiner's was a moral failing as well. Video of the discussion below, via HBO.
Have a tip we should know? tips@mediaite.com