Bill Maher: If First Black President Only Has One Term, People Would See It As A 'Failure'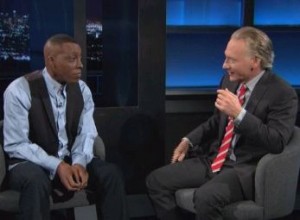 Bill Maher invited Arsenio Hall on his show to mostly talk about the 20th anniversary of the Rodney King riots, but the last part of their discussion turned to the presidential election and the all-important race factor in how the Barack Obama–Mitt Romney showdown will come to an end in November. Maher said that if the first black president of the United States ever elected only has one term, "America reads that as a failure," and the coded message behind it would be that an African-American president "just didn't work."
RELATED: Bill Maher: The Existence Of A Black President Is Driving People Crazy
Maher argued that Obama's second term will be more important than his first, which could mean that he wouldn't have reelection to worry about and could thus pursue everything he couldn't in this term, but Maher said the reasoning behind this for him was Obama's race and the historic nature of his presidency.
"If the first black president only has one term, America reads that as a failure. This is what the right wing hopes and prays for more than anything else. America looks at this one-term president and goes, 'We tried a black guy, but it just didn't work.'"
Maher argued that Obama is fully aware of these big expectations, which he accounts for the president's pursuance of a more conservative agenda than some people were expecting. Maher asked Hall for his take on the issue, but Hall just used the opportunity to joke about white people talking about black issues.
Watch the video below, courtesy of HBO:
Have a tip we should know? tips@mediaite.com
Josh Feldman - Senior Editor