Bill Weir to Anchor Who Accused CNN of Spiking Wall Segment: 'How Does it Feel to Sell Off a Chunk of Your Soul?'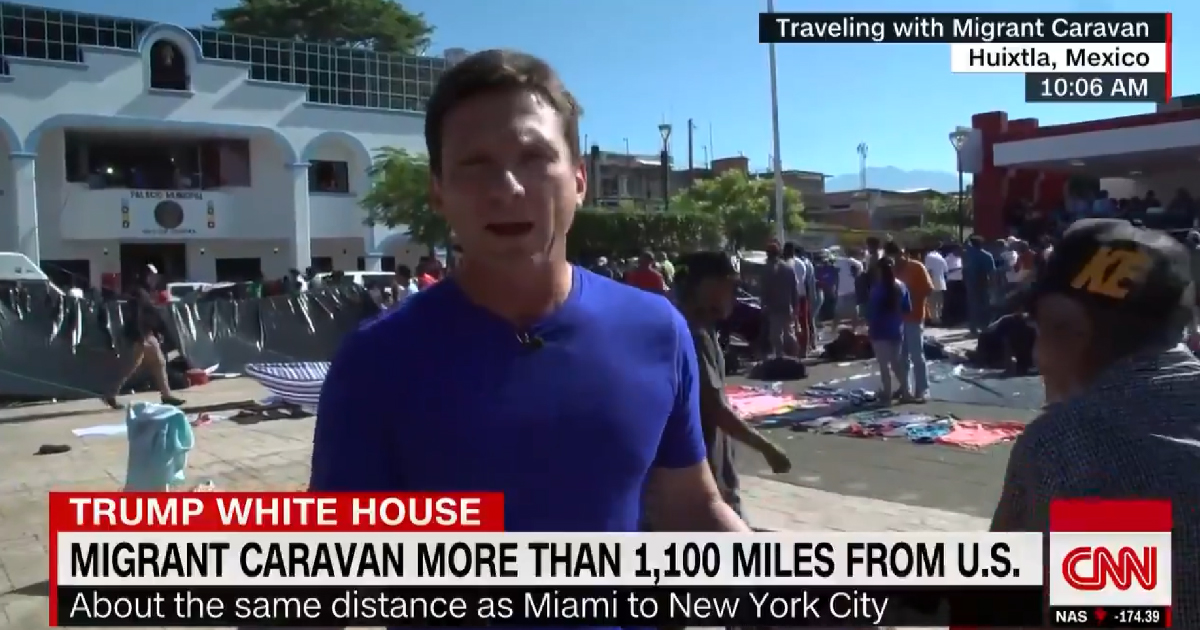 CNN's Bill Weir confronted a local San Diego anchor on Twitter who had accused his network of spiking an interview with one of her reporters for political reasons.
KUSI anchor Sandra Maas reported on air Friday that CNN had asked her network to provide a reporter to speak about the border wall in San Diego. When CNN found out the reporter would praise the wall, she said, the network spiked the segment.
CNN rejected that characterization, explaining that segments get spiked all the time. Eventually, KUSI's news director confessed to the Associated Press that he had no idea whether CNN spiked the segment for ideological reasons.
That didn't stop President Donald Trump from bashing CNN, his favorite foil, over the allegation. Maas touted her presidential shoutout in a tweet:
So then this happened today… https://t.co/Xv72v5dz3h

— Sandra Maas KUSI (@SandraMaasKUSI) January 11, 2019
And Weir, a CNN anchor and correspondent who hosts Border Live for Discovery, fired back.
"Genuine question: How does it feel to sell off a chunk of your soul?" he asked. "Was there a moment when you flashed back to yourself at Chico, remembered the earnest pull to journalism and had second thoughts? Or were you all-in at the morning meeting?"
Genuine question: How does it feel to sell off a chunk of your soul? Was there a moment when you flashed back to yourself at Chico, remembered the earnest pull to journalism and had second thoughts? Or were you all-in at the morning meeting?

— Bill Weir (@BillWeirCNN) January 12, 2019
Maas replied that she "slept just fine last night," to which Weir reminded her that KUSI's news director admitted the allegation against CNN was unproven:
Your boss admitted to @dbauder that he used you to pass off his ideology as news, Sandra.
Looking forward to a classy and well-rested retraction. pic.twitter.com/fgMTi8fwKx

— Bill Weir (@BillWeirCNN) January 12, 2019
UPDATE –– 1/12, 3:46 pm ET: Despite the comments to the AP, KUSI is standing by its original report and saying they're "not backing away."
Have a tip we should know? tips@mediaite.com
Aidan McLaughlin - Editor in Chief