Bob Schieffer To RNC Chairman: Why Does Mitt Romney Generate So Little Excitement?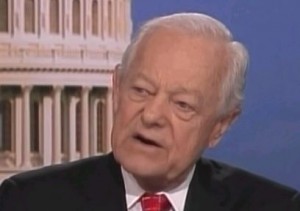 In the game that is the Republican presidential primary process, there can be only one winner. And more and more each day it begins to look like Mitt Romney will be the last man standing after all the other candidates have faded. Of course, there's still the obvious problem that a strong percentage of Republican voters just don't like Romney. On Face the Nation today, Bob Schieffer asked RNC Chairman Reince Priebus why this is the case and if Romney can be more appealing to the conservative base.
RELATED: John Heilemann: If I Were Mitt Romney, 'I Would Be Suicidal' Over Gingrich Lead
Priebus took issue with the question posed by Time Magazine in Mitt Romney's voice ("Why Don't They Like Me?"), and argued the primary process has its way of producing strong candidates and not necessarily the ones people were expecting. He brought up Republican governors serving in traditionally blue states who emerged victorious from contentious primaries and went on to win general elections, as well as the divisive contest in 2008 between Hillary Clinton and Barack Obama. Despite a contentious fight between the two nominees in the last legs of the campaign, Obama emerged relatively victorious.
He insisted that the Republican voters are currently focusing on making Obama a one-term president and he would not be making any official endorsements while so many candidates still remain in the race. Priebus argues that if the president was "an employee at any other office in America, he would have been fired by now."
Watch the video below, courtesy of CBS:
Have a tip we should know? tips@mediaite.com
Josh Feldman - Senior Editor