Regardless of one's religious beliefs, creeds, and devotions, we'd all have to agree that the last place we'd look for Jesus is in that godless liberal pit known as CNN. However, a 14-year-old boy who claims to have seen Jesus during a near-death experience in 2003 told The Blaze that eventually saw Jesus again, exactly how he'd remembered him — in a painting on CNN.
At first, Colton Burpo, the subject of the upcoming film "Heaven Is Real," described his Jesus as a man with "brown hair, brown beard, a very bright smile — brightest that I've ever seen…and his eyes were just beautiful sea blue." You know, pretty generic Jesus stuff.
But then, one day, while watching Glenn Beck's former CNN program in 2006, Burpo saw Jesus exactly as he remembered him: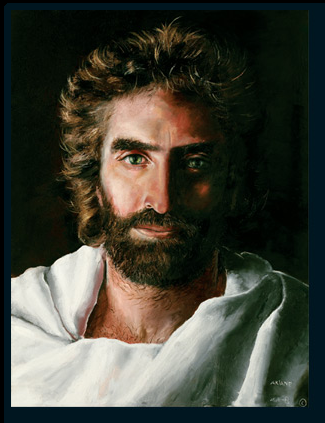 This Jesus came courtesy of Akiane Kramarik, a painter and child prodigy known for "drawing and painting complex images of Jesus and the heavens" as seen through visions. Weirdly enough, it looked exactly like Burpo's vision.
Colton's father, Todd Burpo, who is a Christian pastor, told TheBlaze that when he saw the segment he quickly realized that the details in the painting matched what his son observed in heaven.

And Colton agreed.

When asked what he was thinking when he saw the painting of Jesus, the teenager told TheBlaze, "That they finally got one right."
God speaks to us in mysterious ways.
Watch the segment below, via CNN:
[The Blaze]
[Image via Akiane.com]
—
>> Follow Tina Nguyen (@Tina_Nguyen) on Twitter
Have a tip we should know? tips@mediaite.com