Brazilian City Council Approves As-Yet-Undefined 'Heterosexual Pride Day' Celebrations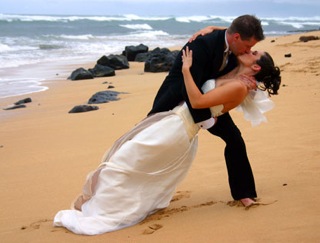 This sounds like fun: in a protest against "the privileges the gay community enjoys," the government of Sao Paolo, Brazil has approved a bill making the third Sunday in December "heterosexual pride day." The idea was pushed by evangelical community leaders and still requires the mayor's signature to approve, but more importantly– what will the celebration look like?
City Councilman Carlos Apolinario has proposed the bill in what he describes as a move against gay privilege. Citing the fact that religious marches have not been allowed on the same large thoroughfare that the gay pride parade normally reserves, he told the press the move was a "protest against the privileges the gay community enjoys," but that he does not discriminate against LGBT people. "I respect gays and I am against any kind of aggression made against them," he said. "I have no trouble coexisting with gays as long as their behavior is normal." He did not elaborate on what "normal" behavior is or looks like.
Meanwhile, LGBT leaders are up in arms against the measure, which they view as undermining the cause for tolerance. The Washington Post notes that LGBT leaders in the community are opposing the measure as another sign of homophobia in the city, which hosts a large gay pride celebration in June. Hate crimes and troublesome language against LGBT individuals has been on the rise in the city:
Brazil's LGBT community says Orgulho Hetero is just another example of the ongoing homophobia problem in the country. Late last year, the gay community was victim to homophobic attacks on Paulista Avenue. In April, conservative representative Jair Bolsonaro said that if he had a gay son, he would beat him up until he started to behave "like a man." His comments caused clashes to break out across the city.
Many note that it is not likely the mayor of Sao Paolo will go through with signing the bill, even if passed through the council. But in the event that it does go through, it leaves a lot of room for creativity on the map. In none of the coverage it appears that anyone ventured to ask Apolinario whether he had thought out what the festivities would look like– what kind of music will they play, and which celebrities would be invited? Regardless of the merits of the proposition, it would be interesting to see what they would come up with as a street fair-appropriate celebration of heterosexuality.
Have a tip we should know? tips@mediaite.com