BREAKING: 3D-Printed Gun Plan Distributor Cody Wilson Accused of Sexual Assault of a Minor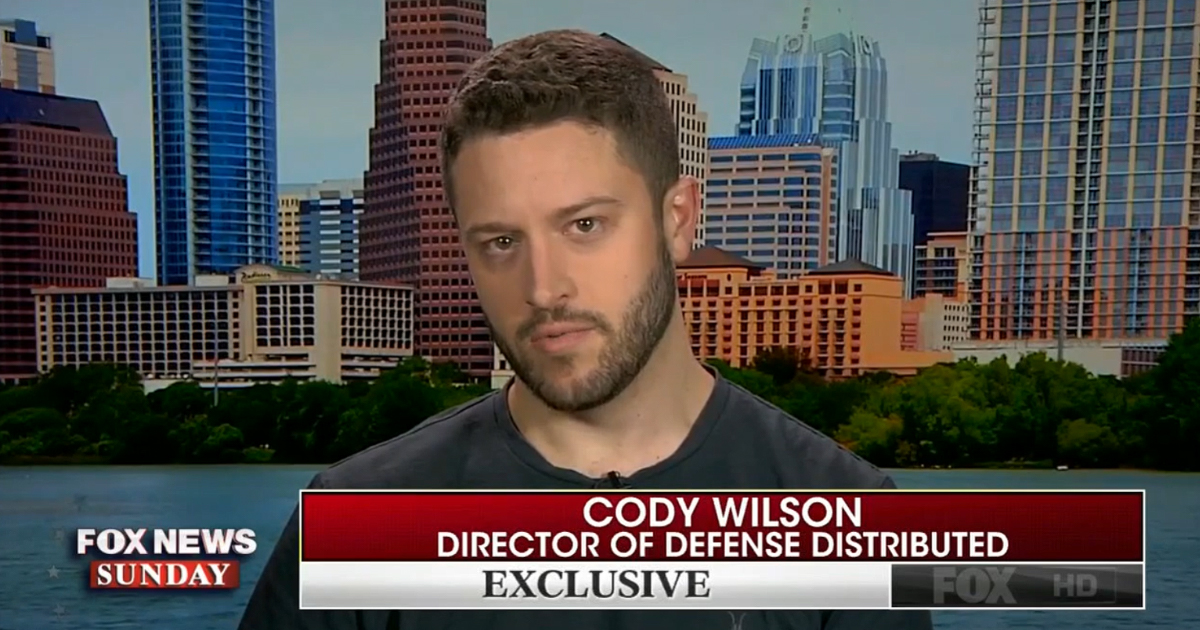 ABC affiliate KVUE in Austin, Texas, reported this morning that Cody Wilson, owner of the company famously distributing blueprints for 3D-printed guns this summer, has been accused of sexual assault of a minor.
Citing an affidavit obtained by the station, KVUE and the Daily Beast report that Wilson and the alleged victim met on a website and then arranged to meet in person.
In messages exchanged on the site and obtained by investigators, Wilson used a username, but also identified himself by name, and at one point explained that he was "a big deal." The alleged victim is described as a minor child, under the age of 17.
The station says that the meet-up took place in a parking lot in Austin, where, they report, "court documents show Wilson showed up in a black Ford Edge four-door sports utility vehicle with a license plate that matches one registered to Wilson's business, Defense Distributed. Court documents show there was surveillance video of this meeting."
The allegation continues that he took the victim to a hotel room "where he allegedly sexually assaulted her. Afterward, she said he paid her $500."
This story is developing. More information may be updated.
[Featured image via screengrab]
Have a tip we should know? tips@mediaite.com