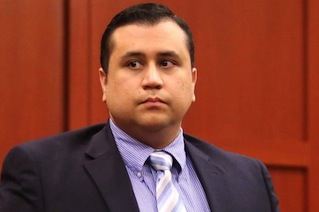 George Zimmerman was acquitted of second degree murder and manslaughter on Saturday afternoon, ending one of the most controversial trials in recent memory.
The jury deliberated for sixteen hours before reaching a verdict at 9:50 on Saturday evening.
The saga of race, guns, and media started sixteen months ago when Zimmerman shot seventeen-year-old Trayvon Martin during a confrontation in Sanford, Florida. Zimmerman claimed he shot Martin in self-defense after Martin attacked him Thanks to the application of Florida's Stand Your Ground law, Zimmerman was not arrested, prompting weeks of protests that eventually led to the state of Florida's appointment of a special prosecutor, who ordered Zimmerman's arrest.
The case has since bitterly divided the country over the issue of race, with one side arguing that Zimmerman is an embodiment of an implicit racism that feels entitled to exclude African Americans to the point of shooting them, and another side claiming that this belief has stoked a case of self-defense into a show trial. Passions are so enflamed that some have warned of potential violence following the verdict.
A jury of six women, who have been sequestered for several weeks, began deliberations on Friday after emotional closing arguments from prosecution and defense attorneys. Prosecutors ended their case by accusing Zimmerman of profiling and confronting Martin and instigating the struggle that led to Martin's death, while the defense maintained Zimmerman's "pure, unadulterated innocence," and that he was a victim of Martin's aggression.
The prosecution added the second, lesser charge of manslaughter on Thursday. Late Saturday afternoon the jury sent a note to the judge asking for a clarification about the manslaughter charges.
Watch below:

Watch live coverage of the verdict below:
—
>> Follow Evan McMurry (@evanmcmurry) on Twitter
Have a tip we should know? tips@mediaite.com