Brian Kilmeade on Jimmy Kimmel 'Threat': 'I Couldn't Believe How Personal He Went'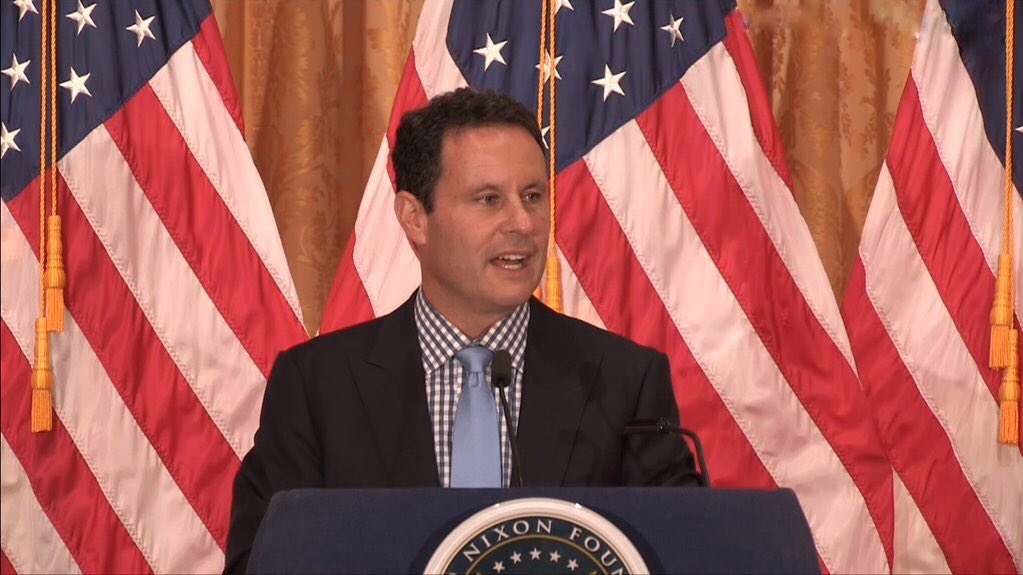 Fox & Friends host Brian Kilmeade is still upset over his beef with "Hollywood elite" late night host Jimmy Kimmel.
In an interview with Politico's Playbook, Kilmeade — who is promoting his new book about Andrew Jackson — said he found Kimmel's dig against him "hard to stomach" because of how "personal" it was. For those who have forgotten, after Kilmeade accused Kimmel of being a member of the "Hollywood elite" who is trying to "push politics" on Americans, Kimmel roasted the Fox News host in a spirited monologue.
"I'll pound you when I see you… Brian Kilmeade is a phony little creep," said Kimmel during an airing of his show last month, to which Kilmeade responded:
"He just went off. What I found hard to stomach was the personal attack. He doesn't like what I do, that's fine. … I couldn't believe how personal he went. And I found it very entertaining that he ended it with a personal threat. … These are Chuck Schumer's talking points, not America's and now we find out that Chuck Schumer was consulting with him, so I might as well have been debating Chuck Schumer and America's hearing from Chuck Schumer with charisma and a sense of humor."
Aside from his Kimmel drama, Kilmeade opened up about being one of the main sources of information to President Donald Trump, who is known to watch Fox & Friends nearly every morning. "It's just an honor to know he watches…We know him, he came on the show for seven years, at least once a week," said Kilmeade.
As for the president's controversial statements, the Fox News host said "I don't know [if Trump lies]," dodging the question by adding, "[Trump lies] as much as any of us."
[featured image via screengrab]
Follow Caleb Ecarma on Twitter. 
Have a tip we should know? tips@mediaite.com