Brian Stelter Reports CNN Staff 'Up in Arms' Over Hiring of Ex-Trump Official as Editor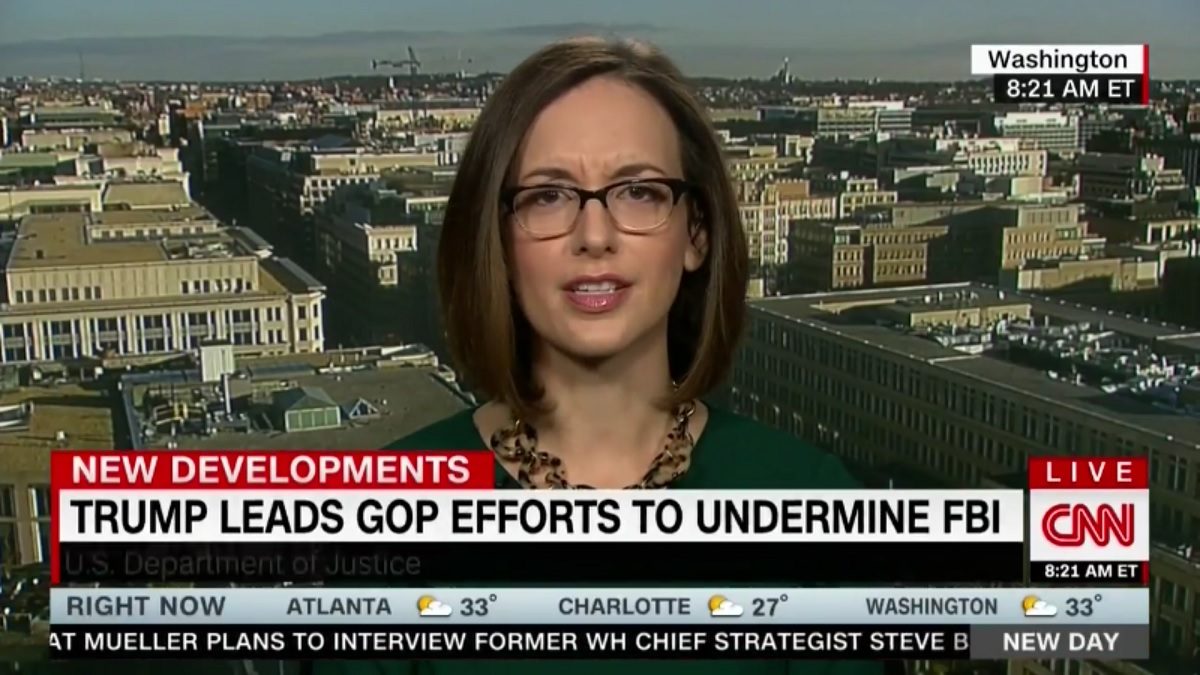 Many media figures were instantly horrified by CNN's hiring of former Trump Department of Justice official Sarah Isgur Flores as a political editor, and according to CNN's Brian Stelter, so are many of CNN's other staffers.
Stelter spent much of Tuesday night tweeting updates about the hiring, then published a detailed story on the controversy that included extremely dissatisfied comments from several unnamed CNN staffers:
"We hired a former Trump administration official to help 'guide' our coverage of his re-election," a baffled editor said. "Reporters are up in arms about this."

"This just feels like a disaster," one of those reporters said. "I'm really, really worried about this, and concerned about the ethical implications of taking direction on stories from someone I covered when she was an operative in 2016 and who pledged loyalty to one of the candidates in the 2020 race. This seems different and much more problematic to me than your typical political-media revolving door hire."

Adding to the concern: Employees don't know exactly what her job will entail.

"I'm sure she's a wonderful person, but no one knows what she'll be doing," a staffer in Washington said.
While it is understandable that critics of the decision would request anonymity, even from their own network's media reporter, Stelter's article also featured several paragraphs of reporting on CNN executives and others defending the hiring. Tellingly, none would do so on the record, and Isgur herself refused to comment.
[Image via screengrab]
Have a tip we should know? [email protected]