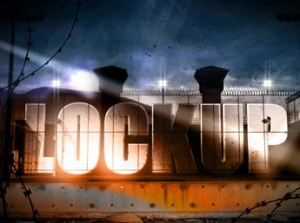 If you're in the prison documentary game, you know that you're going to be spending plenty of time in Florida. For some reason, that's where the bizarre crimes happen, and hence, the prisons are stuffed with some real choice inmates. So it's no surprise the producers of MSNBC's long-running Lockup signed a reported $100,000 contract that would allow the series to shoot inside the Santa Rosa Correctional Institution in Milton, FL. The Lockup team had done about a week's work when Florida Governor Rick Scott stepped in, and pulled the plug. As Dara Kam writes in The Palm Beach Post, the Governor says his Department of Corrections secretary, Ed Buss, didn't have the authority to sign the contract "because it did not deal with the day-to-day operations of the state prison system."
Before you begin wailing in outrage or anxiety over the lost episodes from Santa Rosa, know that there's a chance all will work out in the end (unless, of course, some truly juicy prison stories happen while the Lockup cameras are locked out). The prisons boss is very much in favor of getting the show back in, and thinks it's good for everybody:
"I have no qualms about them coming into our prisons. I'm proud of our staff and how well our facilities are run, and I hope this will help Floridians understand the challenges we face with our inmate population, as well as the benefits prisons provide to their communities through our programs and re-entry efforts," Buss said. The release said Buss gave the film crew "unprecedented access" to inmates and staff who agreed to be on film.
Gov. Scott's spokesman seemed to be having a little fun with the situation when asked about the chances shooting will resume soon–at least in time for the Santa Rosa episodes to air, as planned, in the fall: "Right now the Lockup contract is locked up and I don't' know if it's going to be unlocked. It's not going forward at this point." Nuts.
Have a tip we should know? tips@mediaite.com