CBS Evening News Anchor Goes Off On NY Post Reporter: 'You Wouldn't Last Ten Seconds At CBS'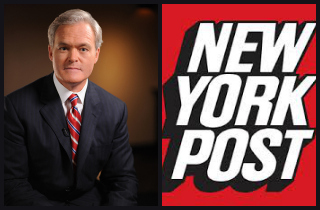 "You wouldn't last ten seconds at CBS News," Scott Pelley told the New York Post's Page Six on Tuesday evening, after the gossip page reported, based on anonymous sources, that he had a "meltdown" upon learning that CBS's morning show, and not his evening broadcast, broke the State Department sex scandal.
"There was no mention of the State Department story on 'The CBS Evening News' Monday night — and sources say it was because Pelley and his EP, Pat Shevlin, were peeved," the Post claimed. "Pelley strongly denies this, insisting, there was simply 'not enough time' on his broadcast to cover the story."
According to the Post's source at CBS, it was "astonishing" for Pelley not to mention CBS's "exclusive" scoop that had broken earlier Monday morning on This Morning. The scandal involves State Department officials covering up for the ambassador to Belgium's sexual escapades and for several Hillary Clinton security members hiring prostitutes while on the road with the former Secretary of State.
In response to the allegations that he was "peeved" about the story not breaking during his broadcast, Pelley called Page Six directly to, as the Post describes it, "vehemently deny he had a meltdown" before "promptly [going] into a meltdown."
"That allegation is false. How long have you been a journalist? You wouldn't last ten seconds at CBS News," he said to the reporter. "This is not how reporters do their job. You called my publicist but not me in my office?"
As for why he never mentioned the State Department story during his broadcast, Pelley told the paper: "We wrote that story for 'CBS This Morning' on Friday. 'CTM' has two hours of air time, I have 30 minutes. Monday was a heavy news day and we had no place to put the story."
— —
>> Follow Andrew Kirell (@AndrewKirell) on Twitter
Have a tip we should know? tips@mediaite.com