CBS News Insists Scott Pelley's Off To A Fine Start–Despite What You May Have Read (Here)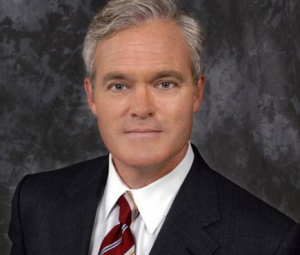 CBS News wants you to know that reporters at The New York Times, Mediaite, The Huffington Post and Entertainment Weekly all got it wrong in comparing Scott Pelley's first week as anchor of The CBS Evening News to the final weeks of Katie Couric's time in the chair. As we put it yesterday, "it's too early to fairly judge the CBS Evening News' transition from Katie Couric to Scott Pelley in terms of ratings, but in his first week on the job, Pelley largely held on to the viewers Couric had, but seems to have lost some of the viewers who tuned in for the post-Couric newscasts with interim anchor Harry Smith."
James Hibberd at EW.com had pretty much the same take:
News ratings are a marathon, not a sprint, as any network publicist will tell you (especially if their show is struggling), but it would have been nice to see at least a little spark when Scott Pelley took over at CBS Evening News last week.

Though Pelley received a slight bump his first night, he averaged 5.7 million viewers for the week — matching what Katie Couric delivered last month. The figures were also slightly lower than what substitute anchor Harry Smith averaged.
But CBS argues the comparison isn't fair–that the only true comparison is to look at Pelley's first week in comparison to the same week a year ago. By that yardstick, as Bill Carter writes in The Times:
On that score, Mr. Pelley did improve CBS's numbers, by about 300,000 viewers. In that week last year, Ms. Couric had 5.44 million viewers. This year, Mr. Pelley had 5.74 million.

In the audience that the news divisions sell to advertisers, viewers between the ages of 25 and 54, the two newscasts had the same rating, a 1.3, both this year and last year.
Have a tip we should know? tips@mediaite.com