CBS News Victory: Dan Rather Case Dismissed, Legal Team "Extremely Disappointed"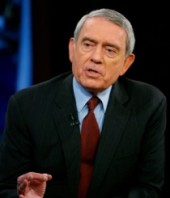 The New York Supreme Court appellate division has dismissed in full the $70 million lawsuit filed by Dan Rather against his former employer, CBS News, today.
Rather's team called the decision "incorrect on a number of grounds," while a CBS News spokesperson said "it appears to be a total victory." Here's some of the lengthy ruling, and some background:
Rather had claimed, among other things, that CBS News broke his contract after broke the inaccurate Pres. George W. Bush Texas Air Guard story. In April, a judge dismissed some of the charges, but left the $70 million in compensatory and punitive damages. Today that was dropped.
Martin R. Gold, lead Rather attorney, said in a statement: "We are extremely disappointed with the Appellate Court's decision. We believe the decision is incorrect on a number of grounds and, accordingly, we intend to ask the New York Court of Appeals to review it."
A CBS News spokesperson wrote: "We're studying the decision right now; but it appears to be a total victory – and vindication for CBS' position." We're awaiting comment from CBS News' legal team.
Here's some of the the ruling today:
Rather's claim for lost business opportunities due to CBS's failure to release him to seek other employment is insufficiently supported. Since, according to Rather's own allegations, an immediate result of the September 8, 2004 broadcast was criticism that he was biased against Bush, it would be speculative to conclude that any action taken by CBS would have alone substantially affected his market value at that time. Rather's claim for damages for loss of reputation arising from the alleged breach of contract is not actionable….Rather's cause of action for breach of fiduciary duty must also be dismissed. Supreme Court held that the issue of "whether a fiduciary duty has been created in the course of the long relationship between Rather and CBS is really a question of fact." Previously, the court determined that "the length of [Rather's] contractual relationship with [CBS], and the nature of the service that [Rather] performed under his contracts" created an issue of fact that could not be resolved on motion. This was error.
Update: Full statement from CBS News:
CBS is pleased by the appellate court's unanimous ruling today dismissing all of Dan Rather's claims. CBS's position on each claim was upheld, as we have said they would be for the past two years.

The court agreed with CBS that none of Mr. Rather's causes of action state a valid claim. The court agreed that this has never been anything more than a contract dispute and that Mr. Rather did not and could not plead that there was any breach of his contract. The court unequivocally rejected Mr. Rather's allegations of fraud and breach of fiduciary duty.

As far as the recent claims of a purported fraud which Mr. Rather filed against CBS and against Leslie Moonves and Andrew Heyward, Mr. Rather's attorneys already said in open court that they are identical to the claims dismissed today. Based upon this unanimous decision by the appellate division, that final remnant will be dismissed as well.

This lawsuit is now effectively over. As the court unanimously concluded, "we find the complaint must be dismissed in its entirety."
—–
» Follow Steve Krakauer on Twitter
Have a tip we should know? tips@mediaite.com