CBS Reporters Barred from Laura Ingraham's 'Extremely Far Right' Radio Show?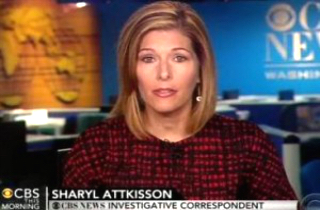 Sharyl Attkisson, the former CBS News reporter who left the network in March, is out with a new book in which she slams her old employer for what she viewed as a liberal bias and claims she and her colleagues were barred from appearing on Laura Ingraham's radio show.
Attkisson appeared on Ingraham's show back in 2011 to talk about her CBS News reports on the so-called "Fast and Furious" White House scandal. The scandal involved Mexican drug cartels receiving trackable weapons from the U.S. The operation resulted in several crimes committed with the use of the weapons, including the killing of U.S. Border Patrol Agent Brian Terry.
Attkisson writes in her book that after her radio hit, she was warned by CBS News executives to avoid Ingraham, according to the New York Post:
One angry CBS exec called to tell Attkisson that Ingraham is "extremely, extremely far right" and that Attkisson shouldn't appear on her show anymore. Attkisson was puzzled, noting that CBS reporters aren't barred from appearing on lefty MSNBC shows.
A CBS News spokeswoman declined Mediaite's request for comment on whether the network's reporters are indeed barred from appearing on Ingraham's show.
Attkisson also claims in her book that her former bosses would tell her to label conservative analysts that appeared in her stories specifically "conservative" or "right-wing." Analysts who may be more liberal, Attkisson says, were simply labeled "analysts."
On Obamacare, Attkisson says many in the media know the law is "in serious trouble, but they're conflicted about reporting that." She continues, "Some worry that the news coverage will hurt a cause that they personally believe in. They're all too eager to dismiss damaging documentary evidence while embracing, sometimes unquestioningly, the Obama administration's ever-evolving and unproven explanations."
[Photo via CBS/screen grab]
— —
>> Follow Eddie Scarry (@eScarry) on Twitter
Have a tip we should know? tips@mediaite.com