Charles Barkley: ESPN Hates on Cam Newton With Racial 'Black vs. White' Narrative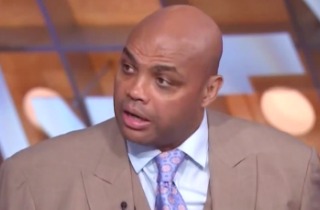 In an interview with Fox Sports, basketball legend Charles Barkley said that there was a "racial component" to dislike for Carolina Panthers QB Cam Newton, saying that ESPN in particular was creating a "black vs. white" narrative.
"I hate bringing up the race card because there's more important race stuff, but race does have something to do with it," Barkley said.
The NBA hall of famer did say the hate towards Newton and the Panthers has as much to do with the fact that they flaunt their wins. "There is a racial component, but I hate talking about that because we as black people, we got way more important things were race is  factor than something silly like sports."
In particular, Barkley called out the ESPN for their "crap" fermenting a "white vs. black, good vs. evil" narrative surrounding the Super Bowl match-up against white Denver Broncos QB Peyton Manning.
"It really annoys the hell out of me. We really just can't appreciate the greatness of Peyton. And clearly, Cam is on the track to become one of the greatest players ever. But you can already see them framing the narrative: black vs. white, good vs. evil," he repeated.
Barkley blamed the two week gap between games for the racial focus. "A lot of these fools on ESPN gone regular shows, and the best way to make talk radio good is to make it racial," he complained.
Watch above, via Fox Sports.
[Image via screengrab]
——
>>Follow Alex Griswold (@HashtagGriswold) on Twitter
Have a tip we should know? tips@mediaite.com