Charles Barkley Laments Lack of Cable Diversity: 'Can't Just Have a Bunch of White' People 'Arguing'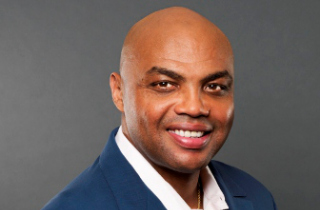 Appearing on Roland Martin's NewsOneNow show Tuesday morning, basketball legend Charles Barkley tackled conservative comparisons of federal debt, cable news' "diversity" problem, and the Affordable Care Act.
On Sarah Palin and Ben Carson's respective comparisons of federal debt and Obamacare to slavery, Barkley said: "It's an insult to compare anything happening today to slavery. "It's silly," he chuckled.

As for his personal politics, the Hall of Famer took the moment to clarify, "I always vote Democrat. I'm not saying they're the best party; both of them are a little full of it." Somehow, though, the media has often referred to the basketball legend as a "Republican." This is due to something Barkley said back in 1986, he explained: "I was doing an interview with my mother and grandmother… and the [interviewer] said something about politics, asking whether we're Democrats or Republicans. My grandmother said the Republican Party is for rich people. All I said was: We're rich. And
everyone ran with that."
Despite his disliking of the GOP, Barkley noted his general distaste for party boundaries. "I can meet a guy from Klu Klux Klan, and we don't disagree on every subject," he said.
As such, he added, "I think it's important to have a strong black person on all of these panels, because you can't just have a bunch of white guys and women up there arguing every night. It's always important to have as diverse people on a panel as possible."
Barkley and Martin lamented how cable news tends to churn out rigidly left-right debates. "That's what made me sick about watching you on CNN and all these other shows," Barkley told his host, a former CNN contributor. "You've got two people who are successful… and they're gonna defend the liberal side, they're going to defend the conservative side. That's silly. They never discuss the issue, they just defend their party's stance."
Martin agreed by noting that he was often frustrated during his CNN tenure about how the panel debates often included pundits who'd never experienced the topics about which they talked. "What do you know about not having insurance? What do you know about foreclosure?" he asked. "What do you know about not being able to pay a bill? It drove me crazy!"
Listen to the full interview below, via NewsOneNow:
— —
>> Follow Andrew Kirell (@AndrewKirell) on Twitter
Have a tip we should know? tips@mediaite.com