Charlie Kirk Joins Jesse Watters to Lament the Media's 'Worst Week' and Bash 'Fake Journalist' Jim Acosta
On Saturday, Turning Point USA's Charlie Kirk joined with Jesse Watters and The Hill's Joe Concha for a segment teased by Watters as a discussion of the media's "worst week ever."
The media had it's worst week ever! @charliekirk11 and @JoeConchaTV break it down on @WattersWorld pic.twitter.com/uMEblnh6MN

— Jesse Watters (@JesseBWatters) June 2, 2018
After the requisite talk on Samantha Bee as evidence that the media's double standard, the talk turned to CNN's Jim Acosta and his views on Kim Kardashian's visit to the White House as further proof of the media's terrible, no good week.
Watters first played a clip of Acosta saying Kardashian showing up at the White House to talk prison reform was not normal, countered by a 2015 clip in which Acosta appeared to be supportive of John Legend pushing then president Barack Obama on prison reform.
Underneath, the chyron read: "The left's double standard."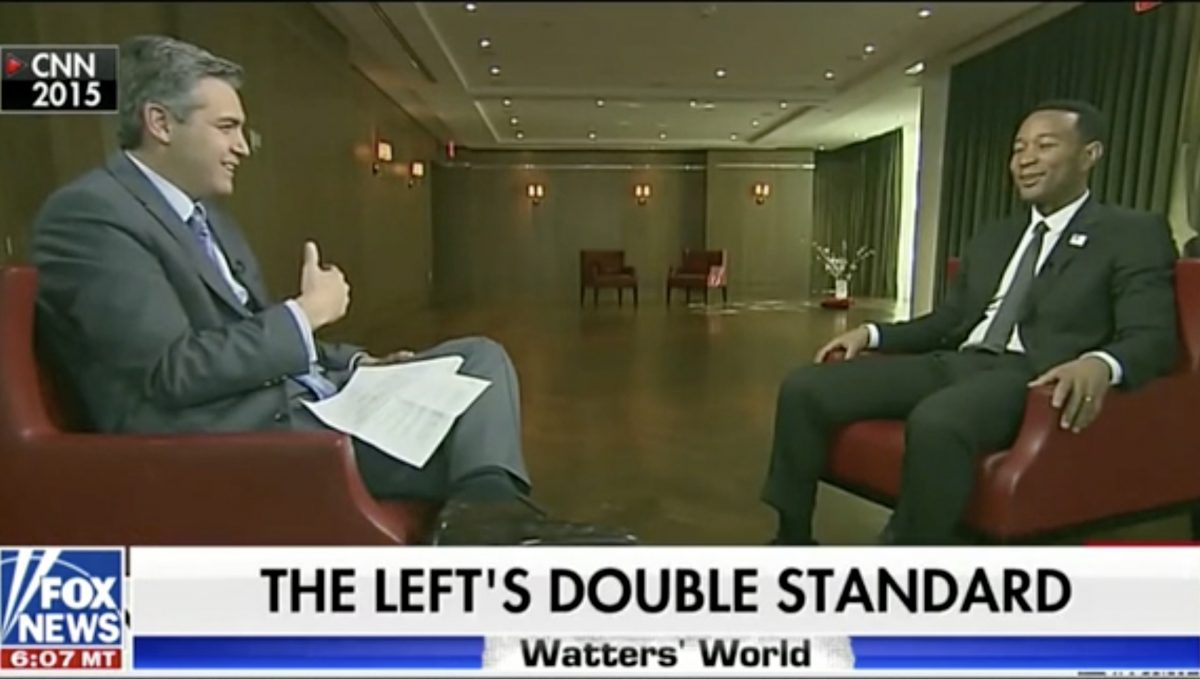 "Jim Acosta, he's my favorite fake journalist," Kirk said in response to the show's pre-packaged proof of the left's bias. "I think the president enjoys having him around for the double standard."
Kirk then said Trump did the right thing to bring in a Kardashian.
"Look, the president did the right thing to take the meeting with one of the world's most of powerful international celebrities," Kirk continued on.
Concha then chimed in, claiming CNN's ratings are down because "They don't like being told reporters are reporters when they are really opinion hosts and advocates like Jim Acosta."
"Just own it Jim, you are with her," Watters concluded, referencing Hillary Clinton's campaign slogan and adding air quotes for emphasis.
Watch above, via Fox News
[image via screengrab]
Have a tip we should know? [email protected]