Chris Matthews: Is Obama Doing Enough To Convince Liberal Voters He Cares About Income Inequality?
Matthews: Is Obama Convincing Voters He Cares About Income Inequality?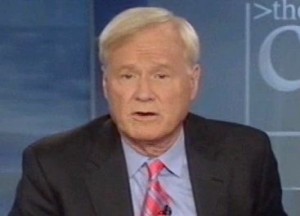 Chris Matthews focused on the Occupy Wall Street protests today, and the main question he had for the panel was how President Obama could hope to secure these liberal voters in the upcoming presidential election when he has not been as eager to deal with income inequality and given his personal and political ties to the same big financial institutions the protestors have been railing against.
Dan Rather, who has a report on the protests coming out later this week, argued the movement has the potential to become the "mirror image of the tea party" not just in the left, but in the center. Matthews highlighted income inequality as one of the driving forces behind the protests, and asked the panel if President Obama has done enough to show his support for the causes the protestors are focused on.
RELATED: Alan Grayson Gets Standing Ovation While Bill Maher Panel Mocks Occupy Wall Street 'Hippies'
Katty Kay argued the president has already shown his willingness to bring down income inequality through his proposals to increase taxes on millionaires and billionaires, because he ultimately wants to be a populist candidate going into the next presidential election. Matthews read between the lines on the president's words and suggested Obama was not as emotionally invested in increasing taxes on the wealthy as his rhetoric would otherwise suggest. Kay countered that the president now feels "more comfortable" with it now than he might have been a year ago, and also factored in a possible anger at his opponents for their intransigence.
"I think what's driving it, actually, is his frustration with the Republican party and Congress, perhaps rather than a genuine populism."
Regarding the big financial bailouts the protestors have been speaking out against, Bloomberg's Lizzie O'Leary thought the administration's biggest problem was they did not provide an adequate explanation for why these institutions deserved the money they were given. Howard Fineman noted that because of this and other reasons, the liberal protestors are not necessarily fans of the president. And even if Obama did decide to ally himself with the protestors, the Republicans would use the opportunity to frame themselves (as they did in the days of Nixon) as the party of law and order.
Watch the video below, courtesy of NBC News:
Have a tip we should know? tips@mediaite.com
Josh Feldman - Senior Editor