Chris Wallace Confronts Pro-Gingrich Super PAC Spokesman About Gingrich's Ties To Equity Firm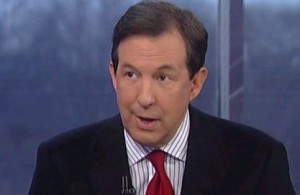 The Winning Our Future Super PAC is responsible for the new 28-minute infomercial/attack ad focused on Mitt Romney's career at the private equity firm Bain Capital, and this particular PAC just happens to be a pro-Newt Gingrich organization. Gingrich has been on the offensive against Romney, targeting his "vulture capitalism," as Rick Perry phrased it. On Fox News Sunday today, a spokesman for Winning Out Future was questioned by Chris Wallace about Gingrich's past ties to that very same industry.
In the early 1990s, Gingrich was on the advisory board of private equity firm Forstmann Little. Winning Our Future spokesman Rick Tyler acknowledged he was aware of Gingrich's ties, but insisted the problem was not with private equity firms in general, just Mitt Romney's business practices. But Wallace pointed out that during Gingrich's tenure, Forstmann Little invested millions in two telecommunications firms that eventually went bankrupt. He asked Tyler why he doesn't think Gingrich's ties to that industry are as significant as Romney's.
RELATED: Newt Gingrich Calls For SuperPAC To Correct Errors In Anti-Mitt Romney Bain Film
Tyler kept bringing the discussion back to Romney's record, and why that should be at the forefront of people's minds, even as Wallace attempted to ask him the same question a number of times. When Wallace asked if it was a contradiction to go after Romney for being involved with buyouts but not Gingrich, Tyler said it wasn't. In fairness to Gingrich, The New York Times noted last week that "Forstman bristled at some of the more aggressive tactics of his rivals, and once described them as 'barbarians at the gate.'"
Club for Growth President Chris Chocola took on Tyler's assertion that Gingrich was responsible for creating millions of jobs while serving in the government, and argued that the private sector (including Bain Capital) is better for job creation than the government. He also slammed the attack ad as "universally discredited."
Watch the video below, courtesy of Fox News:
Have a tip we should know? tips@mediaite.com
Josh Feldman - Senior Editor