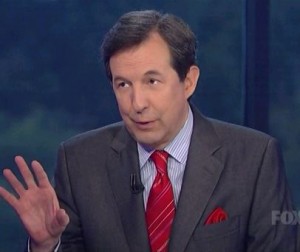 Presidential candidate Herman Cain defended his "999" economic proposal on Fox News Sunday today to Chris Wallace, who asked the candidate to name which economists supported his plan and who he wants the tax burden to be placed on in his plan.
Cain argued that the plan was, truly, not just his, pointing out "I had some of the best economists in the country help me develop this plan." He explained that they analyzed government revenues collected from income taxes, corporate taxes, capital gains taxes, etc., and asked how much we would need to reduce in order to balance the budget. Yet despite Cain's claim that he had noted economists working on the plan with him, Wallace pointed out no one is specifically mentioned on Cain's website.
After some prodding by Wallace, Cain explained, "I'm not at liberty to mention their names," adding that he doesn't want "to compromise their confidentiality." Wallace wondered if it was such a great plan, why would none of these economists be willing to let Cain mention their names publicly?
Moving off that particular issue, Wallace told Cain that his staff researched the 999 plan and suggested it appears to favor millionaires and billionaires (a timely subject given President Obama's impeding proposal to increase the taxes of Americans in the top income bracket).
"It looks to us like under your plan, corporations and the wealthy will pay considerably less than they currently do, and lower-income people particularly, the 45 percent, roughly, of Americans who don't pay income tax now will end up paying a lot more."
Cain denied this was accurate, pointing out that under his plan, payroll taxes would drop to 9 percent. Wallace asked him about the tax increases among the 45 percent. Cain's answer was blunt and to the point.
"A good economic growth plan should not be designed to help more people not pay taxes, Chris."
He argued that "bad behavior would determine how much tax they pay," and insisted his plan would incentivize Americans to be more responsible with how they spend their money.
Watch the video below, courtesy of Fox News:
Have a tip we should know? tips@mediaite.com
Josh Feldman - Senior Editor