Chris Wallace Grills Nikki Haley on US Rejecting Syrian Refugees: 'How Do You Justify That?'
Fox News host Chris Wallace pointed out the Trump administration's hypocrisy on human rights in Syria while interviewing UN Ambassador Nikki Haley, as he displayed a graphic showing the drastic decrease in America's acceptance of Syrian refugees under President Donald Trump.
While Trump used the death of innocent people under the Bashar al-Assad regime to justify his massive strike on Syria last week, Wallace questioned if that was an acceptable excuse given the administration's policies on refugees.
"I want you to look at some State Department numbers on how many refugees have come into this country over the last three years," said Wallace to Haley today. "In 2016, more than 15,000 Syrian refugees came into this country. Last year, 3,000. So far, this year, 11."
"On humanitarian grounds, how do you justify that?" Questioned the Fox News veteran.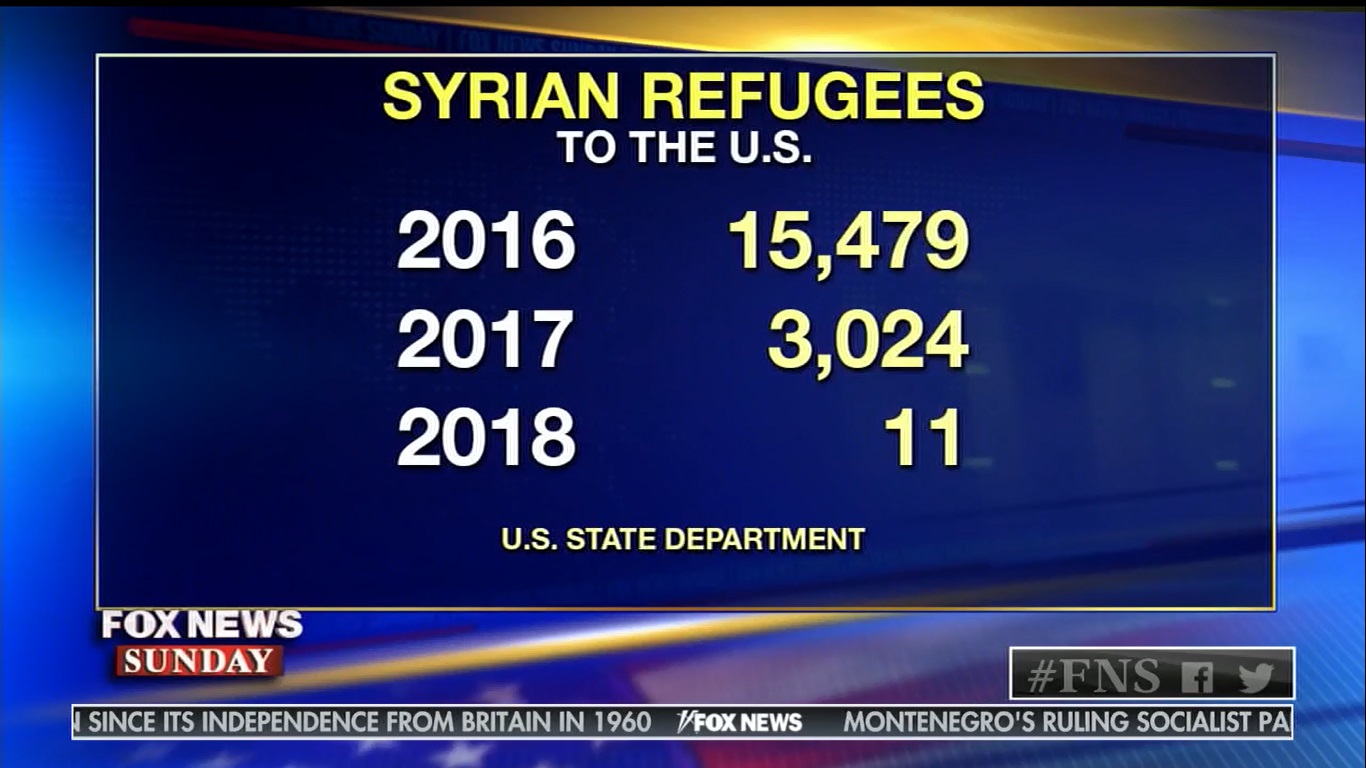 Haley responded by deflecting to the aid that the US has sent to the country:
"Well, I will tell you we have spent well over $6 billion on the Syrian conflict. I personally went to the refugee sites in both Jordan and Turkey. I spent time with refugees whether they were in camps or whether they were out and I talked to them about the situation at hand. I will tell you from a humanitarian standpoint, the United States has been a massive donor to this situation. But also, when I talked to the refugees, what I talked to them about, they wanting to go home — and there's a mountain that they look over and they know it's on the other side and they know that Syria is in shambles, and they are prepared to rebuild it. But not one of the many ever said that we want to go to America. They want to stay as close to Syria as they can… There was a real emotional string to Syria and I think we need to be conscious of the fact that's really where they want to go."
Watch above, via Fox News.
[images via screengrab]
Follow the author on Twitter (@calebecarma).
Have a tip we should know? tips@mediaite.com