Chris Wallace Grills Speaker Boehner On 'Do-Nothing Congress': 'One Of Least Productive Ever'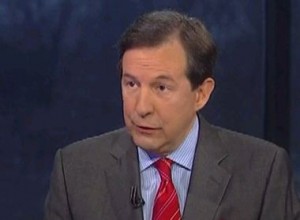 One of the key strategies President Obama is utilizing in his reelection bid this year is to run against the "do-nothing Congress," and on Fox News Sunday today, Chris Wallace asked House Speaker John Boehner to respond to that line of attack and the notion that Congress has been increasingly ineffective. Boehner argued that the focus of House Republicans over the past few months has been on job creation, and pointed to recent successes on the payroll tax cut and unemployment as evidence that Congress has been able to work with the president.
Conversely, Boehner argued that Obama's policies "have failed to get our economy moving again" and made the economy worse. Wallace pointed to studies that showed this current Congress has been the least productive in years, with only 80 laws passed with 20 percent of those focused on naming buildings and other "housekeeping" measures. He contrasted Obama's middling approval rating with a 19 percent approval rating for House Republicans.
RELATED: Speaker Boehner: I Trust President Obama Even When We Have Tough Time Coming To An Agreement
Boehner's argument basically boiled down to "quantity over quality," asking if Congress passing a lot of bills would make it that much more effective. In fact, he argued that "most Americans think we've got too many laws already," while pointing to 30 bills the Congress pushed through to help improve the economy. Wallace pointed out none of them ever actually got through. Boehner countered that everything they did was in service of the American people.
Wallace wanted to know if Boehner's attitude that Obama's policies have failed, especially going into an election year, would make this coming year of Congress less effective than last year. Boehner suggested some provisions proposed by Obama's jobs council are exactly what Republicans have been pushing for.
Watch the video below, courtesy of Fox News:
Have a tip we should know? tips@mediaite.com
Josh Feldman - Senior Editor