Chris Wallace: If You Want To Reach Conservatives 'Fox News Is Probably The Place' To Do It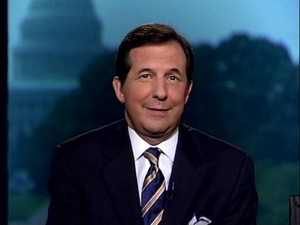 Fox News Sunday host Chris Wallace spoke with The Mike Gallagher Show recently about, as Gallagher himself put it, the "over-the-top reaction" to GOP presidential hopeful Newt Gingrich's controversial statement regarding Paul Ryan's health care plan.
Said Wallace:
I agree with you that it's certainly a legitimate issue to debate and disagree on, and I certainly think that the Democrats with their talking point about "Well now, this is the litmus test for Republicans – whether or not you're willing to end Medicare" is a kind of a cheap talking point. The point isn't that he disagreed; the point is that, in typical Newt fashion, he disagreed in such inflammatory language that can be used as nothing but a weapon against Republicans.

If Newt Gingrich had given a subtle, reasoned approach and said, "I've got problems with the Ryan plan; I think we've got to do something about Medicare, but…" But that isn't what he said. He called it radical, he called it "right-wing social engineering."
Wallace continued,
…He's going to be on – get this, because he wants to apologize to Republicans and set himself right – he's going to meet with Bob Schieffer on Face the Nation.
Gallagher was stunned that Gingrich wouldn't choose, instead, to appear on something like Wallace's own Fox News program. Wallace agreed:
It just strikes me as, you know, if you're going to go out and try to reach out to Conservatives, Fox News is probably the place you want to do it.
We're… rather inclined to agree, to put it quite mildly. The question is, of course, has Gingrich done irreparable damage at this point?
Have a listen:
Have a tip we should know? tips@mediaite.com