Chris Wallace Challenges Ron Paul Over Position On Civil Rights Act, Private Property Rights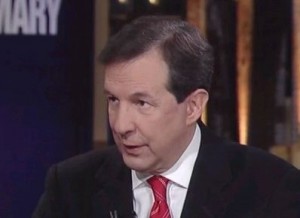 One of the biggest questions Ron Paul is facing from the media is his controversial remarks on the Civil Rights Act of 1964. Namely, that he isn't a big fan of it. Paul has been dogged by the media with this question for weeks now, and today it was Chris Wallace's turn to give Paul a chance to clarify or expand upon his past thoughts on the matter. The congressman, who defended himself against charges of racism at last night's debate, continued to defend his position by insisting he was promoting liberty first.
RELATED: Ghost Of Christmas Past: Ron Paul Favored Federal Slaveowner Bailout Over Civil War
Paul acknowledged the private property rights of small business owners, no matter what the circumstance, while decrying Jim Crow laws as government-sanctioned segregation. He made the case that if you are for personal liberty and less government intervention, you must be willing to protect all private property, whether it be the bedroom in one's house or a restaurant owned by a racist businessman.
However, Paul did not exactly address the main thrust of Wallace's question, which was specifically about the right to segregate on said property. Wallace asked again, and Paul's first line of defense was to dismiss the notion that any sensible businessman in the 21st century would lack the business savvy to welcome in all customers regardless of creed or color. He personally believes that such practices are "morally wrong," but Paul stated he placed a higher value on property rights.
RELATED: Ron Paul Tells CNN's Candy Crowley: Civil Rights Act 'Destroyed' Privacy
And as for anyone who might think Paul harbors racist views because of this position, he suggested the bigger culprit in this case was the federal government for implementing slavery, Jim Crow laws, and segregation in the military.
Watch the video below, courtesy of Fox News:
Have a tip we should know? [email protected]
Josh Feldman - Senior Editor