Amanpour Comments On New CNN Project: 'Groundbreaking, Bold, And Very Different!"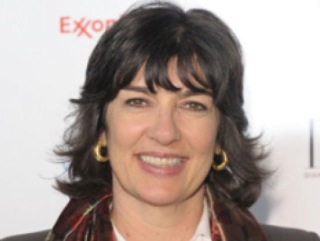 With several days of reporting and, today, a final official story on the departure of host Christiane Amanpour from ABC's This Week (but not from the network entirely), the host herself has made the news official, and elaborated on her roles both for ABC and her weekly CNN International program– as well as CNN President Jim Walton responding to the news of her return.
RELATED: New York Times: Christiane Amanpour Is Out As Host Of ABC's This Week
Elaborating on the news earlier today, Amanpour noted that she would remain with ABC as a "roving Global Affairs anchor," but was excited about her new project with CNN– a weekday show on CNN International:
This is an exciting and unique opportunity for me to take my love of story telling to primetime at ABC News with multiple specials, as well as becoming a roving Global Affairs anchor across all ABC platforms.

I am looking forward to getting back into the field to report stories on global issues that matter greatly to the American people. At the same time, I will be broadcasting once again to hundreds of millions of people across the world with a weekday show on CNN International.

This role is groundbreaking, bold and very different! I am thrilled and honored.

It's been an incredible experience to have had a ringside seat to democracy in action at This Week. It's been an incredible honor to anchor such a prestigious program and I thank all of you who have helped me on that journey.
CNN President Jim Walton also commented on her return and the relationship she would have with both CNN and ABC, and noted he "could not be happier" with having her back on the team:
Christiane Amanpour has been synonymous with international reporting and with CNN for many years. We could not be happier that through this unique arrangement with ABC News her experience and global perspective are returning to a nightly news broadcast for our international audience.
The details of the transition– and when the CNN show will begin– have yet to come down the line, though George Stephanopoulos is reportedly returning to the This Week seat on January 8.
Have a tip we should know? tips@mediaite.com