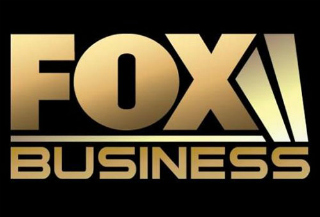 Fox Business Network announced the lineup of candidates for its Nov. 10 Republican presidential debate in Milwaukee on Thursday, showing familiar faces relegated to the so-called "undercard" forum.
New Jersey Gov. Chris Christie and former Arkansas Gov. Mike Huckabee, who have been on the primetime stage for the first three contests, will join Louisiana Gov. Bobby Jindal and former Pennsylvania Sen. Rick Santorum on the undercard stage. Meanwhile, South Carolina Sen. Lindsey Graham and former New York Gov. George Pataki are barred from participating in either debate because they did not meet the polling requirements set forth by the network and its co-host, The Wall Street Journal.
In deciding the candidate lineups, FBN used an average of the four most recent major national polls. The GOP hopefuls who received at least 2.5 percent support made it onto the main stage, while undercard candidates had to receive a minimum of 1 percent in at least one of the polls. Mediaite previously reported that Christie was at risk of losing his spot on the main stage, because his average in those surveys was 2.25 percent. In a tweet shortly after the lineups were announced, Christie downplayed his relegation, saying the stage "doesn't matter."
FBN's Maria Bartiromo and Neil Cavuto, along with WSJ Editor-in-Chief Gerard Baker, will moderate the primetime debate, which will last two hours. The undercard will last half the time, starting at 7 p.m. ET, and will be moderated by WSJ's Gerald Seib and FBN anchors Trish Regan and Sandra Smith. The debates will focus primarily on economic issues, the network said.
Here are the eight candidates we will see for the primetime debate, which gets underway at 9 p.m. ET, along with their polling averages:
Donald Trump (25.3%)

Ben Carson (24.5%)

Marco Rubio (11.8%)

Ted Cruz (10.0%)

Jeb Bush (5.5%)

Carly Fiorina (3.0%)

John Kasich (2.8%)

Rand Paul (2.5%)
FBN announced earlier in the day that it had struck a deal with major cable providers to "unbundle" the network during the debate, meaning those who do not subscribe to FBN will be able to tune in. It will also be streamed live on FoxBusiness.com.
"We are grateful that our distribution partners, like us at FOX Business Network, recognize the importance of providing the debate to as many subscribers as possible," FBN and Fox News Executive Vice President of Distribution Tim Carry said. "The debate falls at a pivotal time in the election cycle and through the help and support of these partners, many more of their customers will have access to it on November 10th."
FBN anchor Lou Dobbs announced the debate lineups at the beginning of his show on Thursday evening. You can watch that above, via FBN.
UPDATE — 8:58 p.m. ET: Bush took to Twitter to voice his support for Graham, praising the South Carolina senator for being an important foreign policy voice in the GOP.
Disagree with debate rules that prevent @Grahamblog's voice from being heard – his foreign policy message is an important one in particular

— Jeb Bush (@JebBush) November 6, 2015
[Image via Fox Business Network]
— —
>>Follow Andrew Desiderio (@desiderioDC) on Twitter
Have a tip we should know? tips@mediaite.com