Christie On His Time Magazine Cover: I'm Reporting Them To The 'Anti-Italian Defamation League'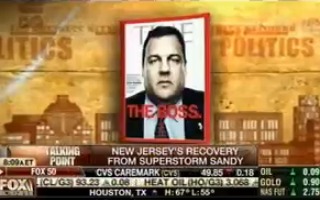 New Jersey Governor Chris Christie told radio host Don Imus Wednesday that he would be reporting Time Magazine to the "anti-Italian defamation league" for their latest cover picture. Christie was, of course, joking, as the cover features a picture of himself with the words "The Boss" emblazoned on his image.
"After Hurricane Sandy and a GOP meltdown, Chris Christie is the master of disaster," the mag says.
"You wanna see a picture of a really tough guy?" Imus asked. "They make you look like Tony Soprano."
RELATED: Chris Christie Is More Popular Among Democrats Than Republicans
Christie laughed and said he couldn't wait for his kids to come home and see it. When asked what the reference to the "Boss" might be about, Christie said he wasn't sure but that he thought "they are trying to make some kind of point."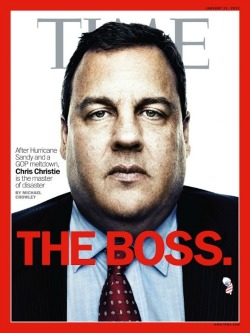 Imus noted that Christie definitely didn't "look like the kind of guy you want to fool around with." Christie neither agreed nor disagreed, but modestly explained:
"I say what I think and I defend the people that elected me. That's my job. If that means going after my own party sometimes, I will. If it means going after the president, I've done that before, too. The fact is I say what I think, some people like it, some people don't, but that's who I am."
Watch the full clip below, via Fox Business Network:

h/t BuzzFeed
—
>> Follow Anjali Sareen (@AnjaliSareen) On Twitter
Have a tip we should know? tips@mediaite.com