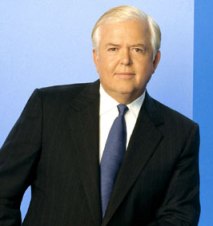 Ever since Lou Dobbs announced he was leaving CNN, there have been questions about where he'd end up.
One place it doesn't sound like will be an option despite earlier reports today – CNBC.
Dobbs left open the possibility of a political run or another media gig, and earlier today, the New York Times reported Dobbs had, "held talks with the business news network CNBC in recent weeks."
But tonight, a CNBC spokesperson tells Mediaite, "We are not in talks or negotiations with Lou Dobbs. He is not going to work at CNBC."
That's a pretty strong denial – more so than a regular spokesperson response. Whether there were informal discussions with people at CNBC may be up in the air (the NYT story makes note the talks were held in the past, not present), but it seems clear Dobbs will not end up at the top ranked business news network.
So how did this happen? Well one reason may be something said in the NYT story by Dobbs' spokesman, Robert Dilenschneider: "Lou has many irons in the fire right now with many people."
If that's the case, Dobbs could be in line for another position at a competing network. It could be Fox Business Network, an idea that has been floated in the past. Another option is Bloomberg TV, which has recently started revamping their line-up.
For now, Dobbs continues his daily radio show – and the speculation continues about his next gig.
—–
» Follow Steve Krakauer on Twitter
Have a tip we should know? tips@mediaite.com