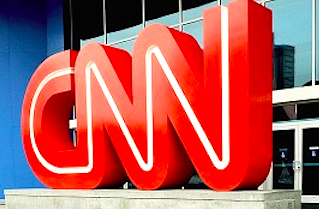 CNN has a lot to celebrate in the ratings department this month. Thanks in part to its heavy coverage of the presence of Ebola in the United States, CNN will finish October well ahead of MSNBC in the primetime 25-54 demo for the fourth consecutive month. The last time CNN beat MSNBC four months in a row was all the way back in 2008.
In the primetime demo, Monday-Friday, CNN averaged 192K viewers, nearly doubling MSNBC's 114K. CNN has also gained strength in the morning hours, with New Day beating MSNBC's Morning Joe for the fourth consecutive month in the demo. In October, New Day beat Morning Joe in both the demo (108K vs. 86K) and total viewers (346K vs. 342K).
CNN saw particularly strong numbers during the 7 and 8 p.m. ET hours, when Erin Burnett OutFront and Anderson Cooper 360 beat Hardball with Chris Matthews and All In with Chris Hayes in the demo, respectively. And while Erin Burnett's ratings are up 5% compared to the same month last year, both Chris Matthews and Chris Hayes saw dramatic 52% drops in the demo compared to 2013, despite the fact that 2014 is an election year, often MSNBC's strength.
The 9 p.m. hour continues to be a testing ground for CNN after Piers Morgan's departure earlier this year. But while CNN has seen some success with alternative programming like Somebody's Gotta Do It with Mike Rowe, MSNBC's flagship program, The Rachel Maddow Show continues to struggle.
In October, Rachel Maddow dropped to an average of 134K in the demo, her lowest monthly delivery ever. When Rowe's show aired on Wednesdays, he more than doubled her numbers with an average 435K viewers in the demo.
While CNN continues to trail far behind Fox News despite its relative good news, perhaps the real story heading into November is disastrous cratering of MSNBC's ratings. In total day and primetime for the 25-54 demo, MSNBC had its worst month since July 2005. If MSNBC can't do better than this the month before the midterm elections, what will take to get the network back in the game?
[Photo via screengrab]
— —
>> Follow Matt Wilstein (@TheMattWilstein) on Twitter
Have a tip we should know? tips@mediaite.com