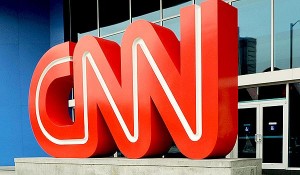 Looks like CNN's erroneous Supreme Court reporting is still haunting the network. Following the widely seen (and mocked) mistake, CNN was especially cautious about reporting Andy Griffith's death today, sending a message to staff about not reporting the news until they received confirmation.
Romenesko notes the following tweet about CNN.com not having reported Griffith's death, after the news had broken through other outlets:
@romenesko More than an hour after I first heard the news, CNN.com has yet to report the death of Andy Griffith.

— Rick Adamczak (@RickAdamczak) July 3, 2012
Turns out it was no mistake. An email sent to staffers asked them not to report on it until CNN had officially confirmed the news themselves. It read:
DO NOT Report the death of Andy Griffith at this point CNN continues to confirmation

Guidance from CNN National Desk \ Terence Burke

CNN National desk and ENT unit continues to work to confirm the death of Andy Griffith. At this point we are not at a point to confirm the death. ENT unit has reached out to the actors mgt\agent. The desk has spoken to a local funeral home and ME for the state both could not confirm and have directed questions to the local sheriff. The National Desk has spoken to the sheriffs office and at this point the [sic] will not confirm the death. CNN has also spoken to Bill Friday who has spoken to other media and others media has used to confirm the death. However CNN does not feel that his information can serve as a confirmation. We continue to work the phones and will update when we have more.
Still bruised from last week, they weren't first this time, but they weren't wrong either.
(H/T Romenesko; Matthew Keys)
Have a tip we should know? tips@mediaite.com