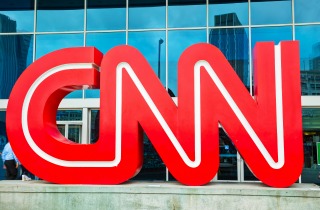 CNN announced a change in its GOP debate criteria today, following complaints about the potential exclusion of Carly Fiorina.
When CNN initially announced the debate, the plan was to have the top 10 polling candidates in the main debate, with another debate beforehand with the lower-polling candidates (just like Fox News did).
But CNN's criteria involved an average of polls that started in mid-July, before Fiorina went from barely registering in the polls to rocketing up after her strong showing at the early Fox debate. And because of that criteria, she would be kept out of CNN's main debate.
Fiorina's campaign publicly called out CNN for "rigging the game" to make sure Fiorina's kept off the stage and saying it's ridiculous that someone polling very highly in various important states would be excluded.
Well, CNN announced a change in criteria today that will likely end up expanding the number of podiums on the big debate stage:
In the event that any candidate is polling in the top 10 in an average of approved national polls released between August 7th and September 10th, we will add those candidates to our top tier debate, even if those candidates did not poll in the top 10 in an average of approved national polls between July 16th and September 10th. We have discussed these changes with the Republican National Committee and the Ronald Reagan Presidential Library, and they are fully supportive.
They point to "a lack of national public polling following the August 6 debate" as Fiorina's problem, but now she'll very likely get to appear on the debate stage.
RNC Chairman Reince Priebus released a statement praising the decision:
I applaud CNN for recognizing the historic nature of this debate and fully support the network's decision to amend their criteria.
The current RealClearPolitics poll average puts Fiorina in 7th place with 5.8 percent support.
Fiorina's campaign released this statement on the announcement:
We're so grateful to the thousands of grassroots supporters and conservative activists around the country who weren't afraid to take on the political establishment and challenge the status quo to make this happen
[image via screengrab]
— —
Follow Josh Feldman on Twitter: @feldmaniac
Have a tip we should know? [email protected]
Josh Feldman - Senior Editor