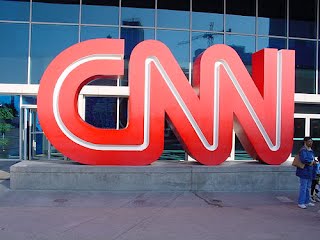 Second quarter numbers are out, showing that CNN has hit 21-year lows in both total viewers and those in the 25-54 demo. Fellow cable news networks MSNBC and Fox News experienced a much less significant drop in primetime ratings, with MSNBC bringing in 689,000 total viewers and 217,000 in demo and Fox News drawing 1.79 million total viewers, with 254,000 in demo.
That said, Fox News brought in more viewers than CNN, MSNBC and HLN in both total day and in primetime, ranking number 5 in primetime across basic cable channels for the month. MSNBC, meanwhile, ranks number one in total day, sales day and primetime ratings among viewers ages 18 through 34.
One bright spot in the primetime lineup is Piers Morgan Tonight, which is up from last month in both overall and demo viewers.
RELATED: Friday Ratings: CNN Has Lowest Rated Week In Over 10 Years
The Hollywood Reporter breaks down the numbers, pointing that primetime hosts Anderson Cooper and Piers Morgan experienced "big drops" in their respective time slots:
The primetime lineup of Anderson Cooper 360 and Piers Morgan, specifically, saw big drops during the prime 8-10 p.m. hours that have averages down to 446,000 total viewers and a mere 129,000 with adults 25-54. Those numbers mark 35 and 41 percent drops from the second quarter in 2011.

Daily ratings stumbled to their lowest in more than a decade (2001), with 319,000 the average total viewers and 129,000 adults 25-54 — 35 and 41 percent drops, respectively.

In individual primetime broadcasts, Anderson Cooper's 8 p.m. outing was down 23 percent in the demo — while Piers Morgan took a steeper drop of 33 percent in with adults 25-54.
Back in May, CNN experienced its lowest single week to date. The month prior had been the network's lowest in over a decade.
A CNN Spokesperson responded:
"As a news organization our ratings reflect the news environment much more so than the other networks. That said, we always want higher ratings but not at the expense of non-partisan, quality journalism."
h/t THR
Have a tip we should know? tips@mediaite.com