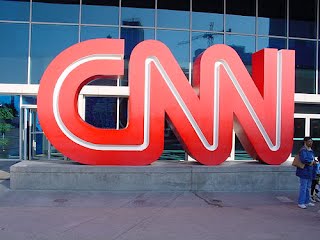 April saw CNN experience its lowest-rated month in over 10 years, with the network bringing in an average of only 357,000 viewers.
As the New York Times' Brian Stelter reports, much of CNN's ratings struggles are attributed with its having to contend with two other cable news networks that provide clear political points of view at certain times of the day. And it would appear that nothing brings people together in front of a television set quite like partisan politics. Writes Stelter:
CNN long ago ceded the No. 1 position among cable news channels to Fox News. But now CNN seems to be ceding the No. 2 position to MSNBC. In prime time, the most lucrative part of the day, CNN has had fewer viewers than MSNBC for 22 of the last 24 months. (CNN usually has more viewers than MSNBC during the day, however.)

"They were first in, and established the genre," said a cable news executive who insisted on anonymity to speak candidly about the competition. "But they got too comfortable. They just made so much money that they didn't have to change."

MSNBC, on the other hand, did change. Like Fox News, MSNBC now has hosts with clear political points of view at key times of the day. CNN promotes itself as the top source for nonpartisan news on television.
Indeed, CNN established the 'round-the-clock, all news all the time cable news network when it launched in 1980. And yet, despite its ratings slump, CNN continues to be a money-making brand, expecting to rake in something in the ballpark of $600 million in operating profit this year — a record high.
h/t New York Times
Have a tip we should know? tips@mediaite.com