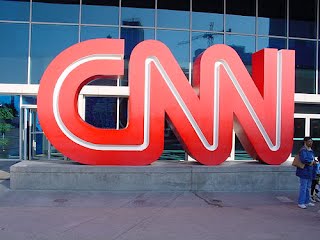 CNN has vowed to launch an internal review prompted by its initial misreporting of the Supreme Court's ruling on the health care law's individual mandate, TPM reports today.
In a memo obtained by the Washington Post, CNN Washington bureau chief Sam Feist writes that "we are looking into exactly what happened" before noting "our coverage after 10:20am was very strong:"
Today we failed to adhere to our own standard, namely it's better to be right than to be first. We take mistakes seriously, especially mistakes on such important stories. We are looking into exactly what happened and we will learn from it.
RELATED: Jeffrey Toobin Explains Why CNN First Reported Individual Mandate Ruled Unconstitutional
Shortly after the mistake, CNN's chief legal analyst Jeffrey Toobin explained that Chief Justice Roberts had originally stated why the individual mandate unconstitutional, "but then he turned."
CNN later sent a release apologizing for the error:
In his opinion, Chief Justice Roberts initially said that the individual mandate was not a valid exercise of Congressional power under the Commerce Clause. CNN reported that fact, but then wrongly reported that therefore the court struck down the mandate as unconstitutional. However, that was not the whole of the Court's ruling. CNN regrets that it didn't wait to report out the full and complete opinion regarding the mandate. We made a correction within a few minutes and apologize for the error.
Feist's full memo appears below:
I wanted to send a quick note about our reporting of the Supreme Court decision this morning.

As you all know by now, our initial reporting of the decision turned out to be wrong. Despite the best of intentions, we told our viewers and our online readers that the individual mandate in the Affordable Care Act had been struck down when, in fact, it had not.

Today we failed to adhere to our own standard, namely it's better to be right than to be first. We take mistakes seriously, especially mistakes on such important stories. We are looking into exactly what happened and we will learn from it.

When we realized what happened, we owned up to the mistake, corrected on air, corrected on line, and corrected in social media. Our organization has also been entirely transparent about what happened and why. I wanted to make sure that you have seen CNN's statement which is linked here: http://on.cnn.com/ODkjjT

While this may be of little solace, it is worth noting that our coverage after 10:20am was very strong. We covered the decision, the impact on the country, the impact on the presidential campaign, and the fallout. We covered it with our top reporters and analysts, with doctors, political leaders, attorneys, and most important — with ordinary citizens.

And we covered today's Contempt of Congress proceedings exceedingly well.

Today was a historic day in Washington. We have much to be proud of but also some important lessons to reflect on.

Thanks for everything you do.
Sam
h/t Washington Post via TPM
Have a tip we should know? tips@mediaite.com