CNN Legal Analyst Decries Defense's 'Critical' Mistake Of Calling Final Witness: 'Foolish,' 'First Big Error'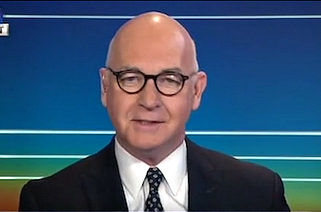 CNN Legal Analyst Paul Callan told anchor Ashley Banfield that the George Zimmerman defense made a major blunder in calling self-defense expert Dennis Root to the stand to testify on what many believe will be the last day of the defense's case.
"This was like the prosecutors finally getting a chance to cross-examine George Zimmerman," Callan said. "This was a foolish move, the first big error by the defense. What it did was, it allowed the prosecutor to develop every possible inconsistency in the Zimmerman story and have a live witness trying to explain his way out of it."
"They should have rested yesterday after great testimony from the medical examiner," Callan said.
Root's testimony came under heavy scrutiny during cross-examination by prosecuting attorney John Guy, who attacked Root's credentials, motives, and thoroughness en route to demonstrating how much of his pro-Zimmerman testimony didn't seem credible.
"The use of the dummy is now going to throw a lot of ideas into the minds of these jurors, about, 'You know, maybe that's the way it did happen that way,'" Callan said. "I just think this is going to be looked at as a critical error by the defense in this case, even if they end up winning it. We lawyers sometime call it 'overtrying your case,' calling too many witnesses."
Callan's case seemed to turn Banfield around.
"You're seeing the exact opposite way," Banfield said. "I had this impression that, 'What are these prosecutors doing pretending to be Trayvon Martin on that dummy? This is crazy! You shouldn't be showing it!' But I see where you're going with that."
Watch the exchange below, via CNN:
—
>> Follow Evan McMurry (@evanmcmurry) on Twitter
Have a tip we should know? [email protected]