CNN Succumbs to Online Pressure in Axing Aslan, Signaling Vocal Critics Now Run Network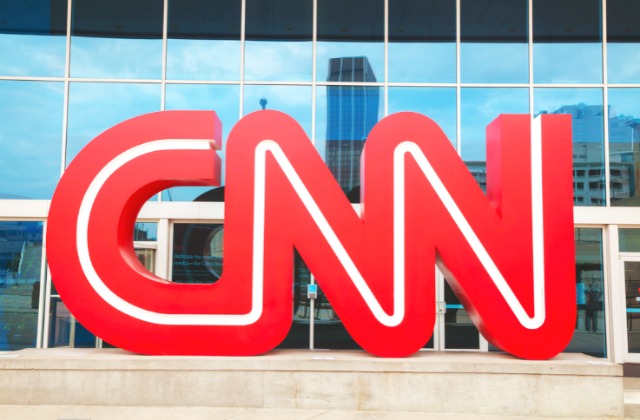 CNN parted ways with contributor Reza Aslan today, as a result of Aslan's provocative criticism of the President. Aslan's apology for inappropriate language toward the President appeared to fall on deaf ears as executives at CNN appeared to succumb to pressure from a small but very vocal set of online critics.
First some background. Last Saturday, Aslan took issue with the president's tweeting what many deemed to be premature political rhetoric in the immediate aftermath of last weekend's terror attack in London, but obviously crossed a significant line by calling the Trump a "piece of shit" and "disgrace to humankind."
This enraged many but particularly a number of conservative thought leaders who started a "CNN is ISIS" meme on Twitter (based on Aslan, Kathy Griffin and an alleged staged news shot), which at one point was trending nationally. At least one vocal leader of this moment was online provocateur (and controversial news purveyor) Mike Cernovich who encouraged his followers to also complain, and Aslan ended up apologizing.
But this was apparently not enough, as now the Jeff Zucker-led cable news network appears to have caved to online pressure and publicly parted ways with the host. "Host" as opposed to anchor becomes critical.
There is no defense for what Aslan said via Twitter, but CNN's handling of the matter is also troubling. The apparent giving in to vigilante justice––even if just online––sets a dangerous precedent moving forward. Critics of CNN can reasonably call this decision weak and callow.
What makes things worse for CNN in this instance is that, while Aslan had recently featured prominently as a panelist, he was truly only a host of a documentary show on global religions. His role was not political and he was often booked to provide conflict, which he often did quite ably. And his show, Believer, had completed its initial cycle of six episodes in April, but the public announcing of parting ways is purely a way to appease a set of critics. The fact that they waited nearly a week — and dropped the news on a Friday afternoon — suggests that this was meant to simultaneously appease the mob and minimize the PR hit.
This didn't occur in a vaccum. In the wake of Bill O'Reilly being ousted from Fox over a history of sexual discrimination claims and Kathy Griffin being booted from CNN's New Year's show for displaying a beheaded Donald Trump, 'tis the season for reaction leading to networks taking action. But Fareed Zakaria endures a plagiarism scandal back in the day at CNN, but the guy who hosts a weekend religion show can't make it through an inappropriate tweet. And maybe that is the point, in the end he was expendable. A bounty to pay to the digital headhunters.
The biggest concern moving forward for CNN is the now-enabled crew of critics who know they have a scalp to claim and a precedent set. And something tells me that in this hyper-partisan climate, that the "Aslan case" will be cited when the next peripheral cable player does something stupid not realizing that the stakes are higher in the ugly world of cable news.
This is an opinion piece. The views expressed in this article are those of just the author.