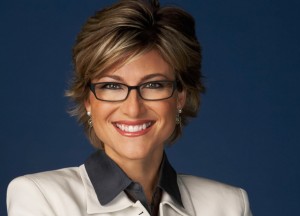 TVNewser's Chris Ariens wrote a piece in September suggesting that American Morning would soon be shuttered and replaced with two shows — one from 5 a.m. to 7 a.m and another from 7 a.m. to 9 a.m. Ashleigh Banfield — who has been working as a correspondent with ABC — would host the first block; Soledad O'Brien — who had been leading CNN's documentaries — would anchor the second.
On Sunday, Brian Stelter of the New York Times echoed the initial report, saying that the announcement could come as early as this week, and that Chicago local news personality Zoraida Sambolin would likely join Banfield in the early block. CNN declined to comment for the piece.
American Morning has been buried in the ratings, falling behind both FOX and Friends and MSNBC's Morning Joe. Part of the reason it failed to attract the large audiences was the constant revolving door of anchors. It debuted in 2001 with Paula Zahn. In the decade that followed, according to Ariens:
In February 2002, Bill Hemmer was named Zahn's co-anchor. A year later, Zahn moved to primetime and Hemmer anchored alongside Heidi Collins, Daryn Kagan and finally Soledad O'Brien who jumped to CNN from NBC News in 2003.

In 2005, Hemmer left CNN for Fox News and was replaced by Miles O'Brien. The O'Brien pairing would last almost two years when in April, 2007, the O'Briens were replaced by Kiran Chetry (who had left Fox News for CNN) and John Roberts (who would later leave CNN for Fox News).
Ariens says that the shows likely won't debut until after the new year. So, for now, the only place you can get your sneak preview of Sambolin would be if you live in Chicago. Or through a host of YouTube videos, like the one below:
Have a tip we should know? tips@mediaite.com