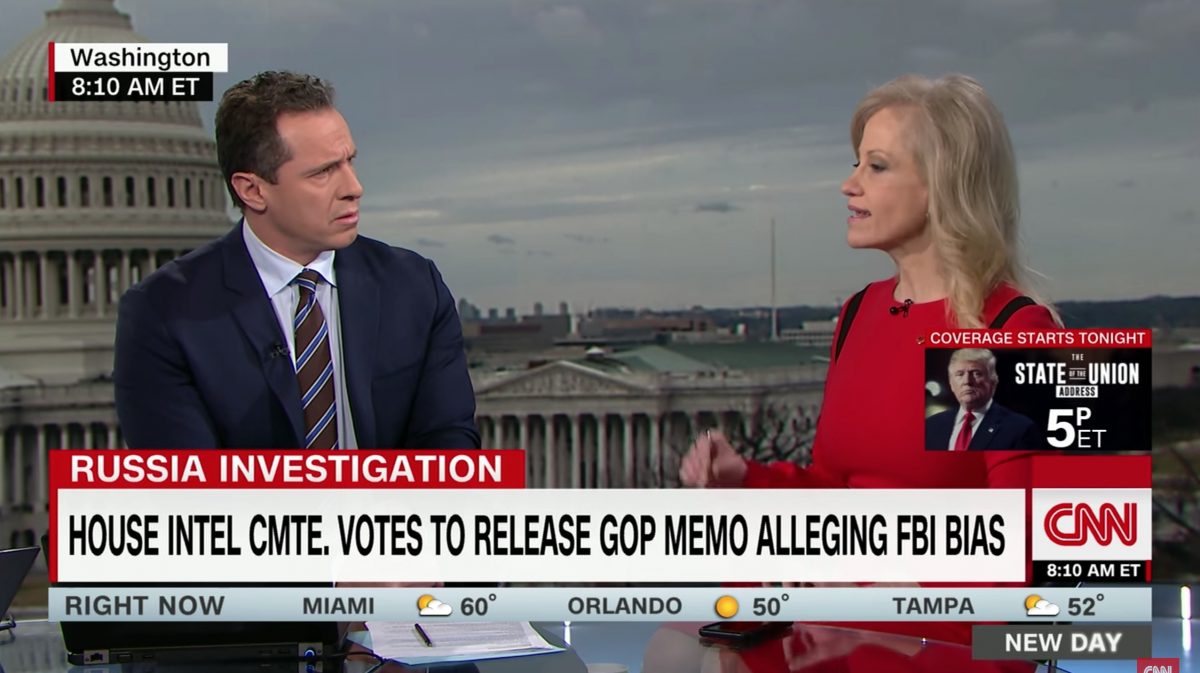 CNN is moving Chris Cuomo into primetime.
The morning show host is taking over the 9 p.m. hour on the network, CNN confirmed in a statement on Wednesday morning.
"CNN's Chris Cuomo is moving to prime time," the statement read.  "Beginning this spring, Cuomo Prime Time will air weeknights at 9pm ET following AC360."
The statement added that John Berman will replace Cuomo on New Day, co-anchoring with Alisyn Camerota.
  The New York Times first reported on CNN's primetime shakeup, based on two sources who requested anonymity because there has yet to be a formal announcement from the network.
Cuomo has risen to prominence at the network thanks to his impressive morning show New Day, co-hosted with Alisyn Camerota, which provides aggressive coverage of the Trump administration — and plenty of Mediaite headlines.
As the Times noted, the move would catapult the 47-year-old host — whose father is Mario Cuomo, the former New York governor, and brother Andrew Cuomo, the current one — "into the highest echelon of cable news, pitting him directly against Rachel Maddow of MSNBC and Sean Hannity of Fox News."
He will take over from the second hour of Anderson Cooper's CNN show, which currently runs from 8 to 10 p.m., and has struggled to maintain viewers across the full two hour time slot.
That schedule has left a stark ratings contrast, considering the 9 p.m. hour has Cooper's show — which notched less than 1 million viewers on Monday, for example — going up against titanic rivals Maddow and Hannity, who both nabbed more than 3 million for the same hour.
Cuomo had a limited run primetime show in the 9 p.m. slot for a few weeks in January called Cuomo Prime Time, which now looks like evidence of CNN testing the waters for a full fledged show.
"Cuomo Prime Time aired as a special hour throughout January," CNN said in the statement. "The show will feature Cuomo's signature in-depth one-on-one interviews that test politicians and newsmakers on their positions, as well as analyses of news of the day and the latest breaking news."
[image via screengrab]
—
Follow Aidan McLaughlin (@aidnmclaughlin) on Twitter
Have a tip we should know? tips@mediaite.com
Aidan McLaughlin - Editor in Chief