CNN's Cuomo on Alleged Trump Mob Ties: 'I've Been Hearing Those Stories For Twenty Years'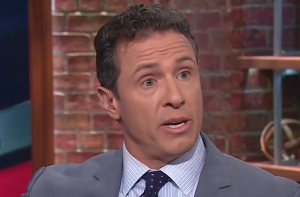 Host of CNN's New Day Chris Cuomo said frankly during an interview with a top Donald Trump surrogate that he had been hearing for decades that the Republican presidential candidate had ties to organized crime.
During a contentious interview with Trump lawyer Michael Cohen, Cuomo asked if Trump wanted to revive stories about Bill Clinton from the 1990's, why he shouldn't challenge Trump on some of his decades-old activities. "Are we supposed to do mob stories, about what the Castellano guys have been saying for years about Trump? Is that fair stuff for this election?" he asked.
"What- what story are we talking about?" Cohen asked.
"You've read what was in New York Magazine," Cuomo said. "I've been hearing those stories for twenty years about what kind of concrete he bought at what price and why."
For someone who hadn't heard the story, Cohen suddenly knew the right answer. "The same concrete that the city of New York bought," he replied.
"Did he pay them the same price? Why did he pay more? Who did he hang out with? Who did he have with him in pictures?" Cuomo rattled off. "Other developers came forward, wanted them shut down as the mob, which they should have been."
"Of course they wanted them shut down, because you had this Young Turk out there making great moves, he was this young billionaire," Cohen replied.
"With the mob?" Cuomo asked.
"It had nothing to do with the mob," Cohen insisted. "…going back pre-Giuilani, and you had waste disposal coming and picking up your garbage, are you now involved in the mob?"
Watch above, via CNN.
[Image via screengrab]
——
>>Follow Alex Griswold (@HashtagGriswold) on Twitter
Have a tip we should know? tips@mediaite.com