CNN's Dana Bash Rebukes Trump Attack on Reporters: 'It Is Our Job to Ask Questions'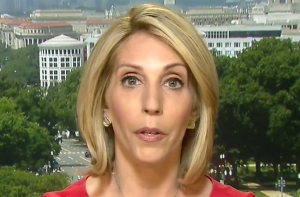 CNN chief political correspondent Dana Bash somewhat uncharacteristically chided Republican presidential candidate Donald Trump after a confrontational press conference in which he insulted reporters and even called one a "sleaze."
Bash began by saying that she always tries to be impartial and dispassionate about the candidates CNN covers. "But this is a situation where I don't think we should be dispassionate," she said.
"It was [CNN reporter] Drew Griffin who was one of the people who not only asked the questions about where this money was going or how much was raised by Donald Trump, but go back a year plus, he was the one who exposed the problems in the VA in the first place!" she noted. "A member of the press corps."
.@DanaBashCNN SMASH https://t.co/pAwfZUZe1v

— Blake Hounshell (@blakehounshell) May 31, 2016
"It is our job to ask questions, particularly of public figures, especially somebody who wants to be the leader of the free world. When they make a promise and they do it in a very public way like he did with this big rally for veterans, it is our job to say, 'Where is the money?', 'Where did it go?', 'How much did you raise?'" she continued.
Bash argued that the tough questions Trump faced during the press conference weren't unfair, they were "a fundamental requirement and responsibility of a free press. It's what makes us different than North Korea or other places."
Watch the video above, via CNN.
[Image via screengrab]
——
>>Follow Alex Griswold (@HashtagGriswold) on Twitter
Have a tip we should know? tips@mediaite.com