CNN's Keilar: Clinton Attacking Media Shows Campaign's 'Not Coming From a Place of Strength'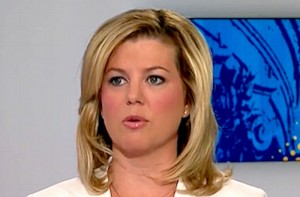 A CNN panel chafed Monday after the Hillary Clinton campaign put out talking points attacking media coverage of the presidential race, saying that their attacks on the media were a sign their backs were against the wall.
CNN obtained Saturday a copy of the talking points put out in the aftermath of Clinton's controversial "basket of deplorables" statement. "I think we can all agree that if Donald Trump said something controversial about Clinton supporters, it wouldn't have been in his top 10 list of offensive statements in a day. It's well past time the press stopped grading Trump on a curve," the talking points read. "So is the press going to cover this story in the right contact, or are they going to hold Hillary to a different standard again?"
CNN Newsroom host Carol Costello read off those talking points Monday. "So blaming the media, Brianna?" she said to senor political correspondent Brianna Keilar. "Come on!"
"Well, I generally find that when that is the strategy, that just tells you that they're not coming from a place of strength," Keilar responded. "Any campaign that is going after the media, that's really what that tells you."
Keilar added the Clinton campaign madly mismanaged the disclosure of her recent pneumonia diagnosis, allowing for a media circus when she collapsed in public Sunday. "Imagine if they had just said she's going to lay low for a little bit, she's going to go to the 9/11 memorial but otherwise she's going to get some rest, and you would have these two huge issues that have made for the worst weekend of her campaign that would be gone," she argued.
Watch above, via CNN.
[Image via screengrab]
——
>>Follow Alex Griswold (@HashtagGriswold) on Twitter
Have a tip we should know? tips@mediaite.com