Late Show host Stephen Colbert talked Thursday about Rudy Giuliani's amazing Wednesday interview with Chris Cuomo, during which he uttered the now-infamous "I never said there was no collusion" remark. Colbert said the moment was so shocking, Giuliani "shocked himself."
After the set-up, he played the CNN clip before focusing on the president's lawyer's face. First by making a face of his own, wide-eyed, and then grabbing the hilarious shot of Giuliani.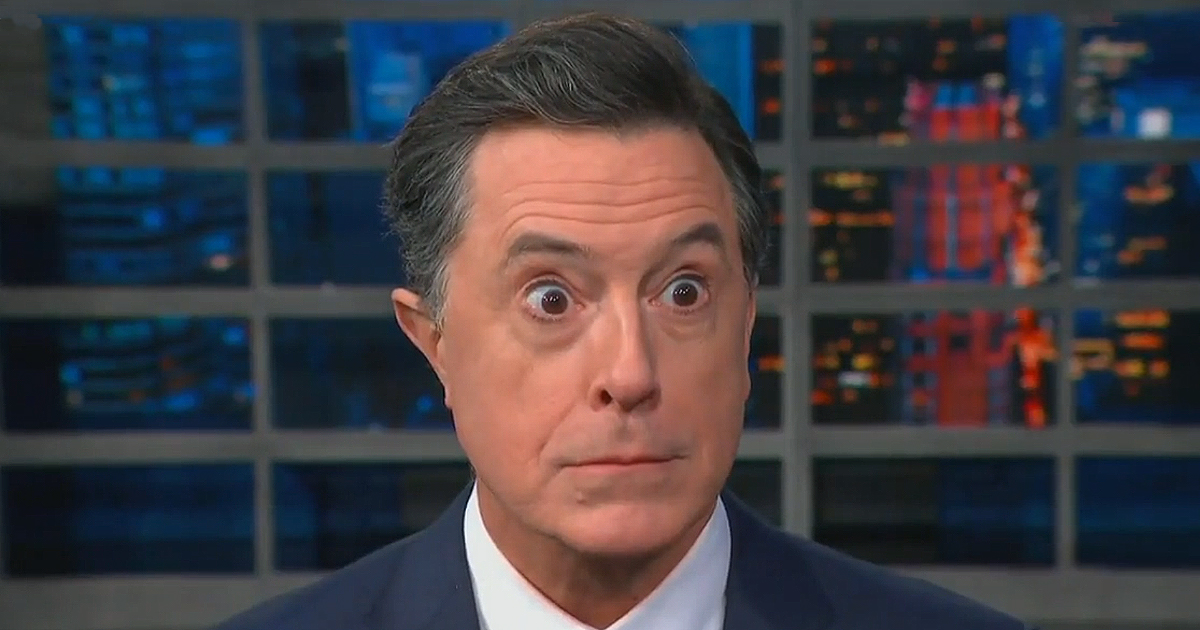 "He basically went on TV and admitted the Trump campaign colluded with Russia," said Colbert. "That is so shocking, you saw it, he shocked himself! When he heard him say it!"
"Seriously it was a huge reaction," he said.
The freeze frame was funnier than the animation they added, but altogether pretty hilarious. With a face like Rudy's, it would have been hard to not be funny.
The Russia bit continued, with Colbert illustrating the changing message about collusion. When he got to the part where Trump said "there is no collusion, and even if there was, it's not a crime."
"He just moved the goalposts to a whole different sport," said Colbert. "It's a hole in touchdown, you're out!"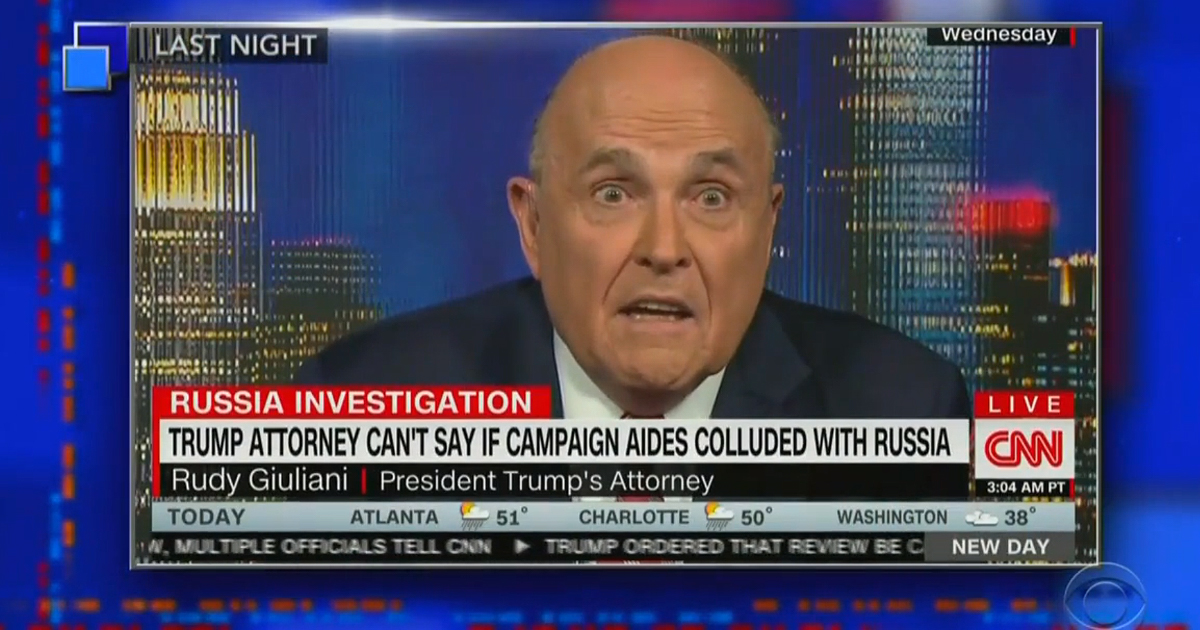 There were a couple of other good lines in there, too. Watch the clip above, courtesy of CBS.
[Featured image via screengrab]
—
Follow Caleb Howe (@CalebHowe) on Twitter
Have a tip we should know? tips@mediaite.com