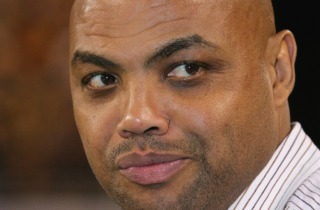 Upon coming onboard CNN in 2013, Jeff Zucker described the network as a "spare tire" that casual viewers tend to turn to when big news breaks. And as we've seen over the past 20 months since taking over at Time Warner Center, the analogy certainly fits.
CNN has certainly explored its share of peaks and valleys during Zucker's tenure. Peaks — in terms of ratings — have included the Boston bombings, Oklahoma tornadoes, George Zimmerman's trial, Ukraine unrest, MH-370 (during the first part of the obsession, anyway), and Ferguson. The valleys have been just about any standard news cycle that doesn't involve breaking news. Add it all up, and CNN jumped from third to second place ahead of MSNBC in the cable news race while still well behind Fox in 2013. With one month to go, CNN will take the silver medal again this year as well.
When Ferguson goes away–and despite feeling otherwise, it eventually will–CNN will go back to trying to figure out how to keep some of those casual viewers from leaving. "The challenge for us," Zucker said after his "spare tire" comment in April of 2013, "is how to make CNN more essential, how to make it one of the four tires in the car."
One area where the network needs improvement involves the contributor front. Deepening the bench. The network it is chasing (Fox) has that bench. Exhibit A is a show Roger Ailes built primarily on the backs of its contributors: The Five. Remember, this 5:00 p.m. program was only supposed to be a summer replacement, a band-aid, after Glenn Beck and the network parted ways. The plan was to find a permanent host for the time slot, but viewers quickly warmed up to the familiar faces making up the Five cast, whom they had seen in small doses in 4-8 minute segments here and there on the network throughout the week, at 3:00 a.m. (Greg Gutfeld's Red Eye) or on the business network (Eric Bolling).
For Fox execs, The Five was a budgetary and creative dream come true: Put opinion-makers around a table, find the hottest/most quirky topics of the day, roll camera — and all without having to sign anyone new. Talk about bang for the buck, as it's now among the top 4 programs in all of cable news.
Last year, CNN tried the same thing once in the form of the short-lived Get to the Point. The show came and went in a week. Reason? Outside of Margaret Hoover, CNN didn't have the kind of talent on the bench to make the show compelling and unique. Zucker seemed to realize this quickly and pulled the plug before anyone outside the bubble really noticed.
Which brings us to Charles Barkley, who is among the most coveted interviews out there. Truth is, Barkley has always been a desirable guest for any show. It's no secret ESPN has practically begged the NBA Hall of Famer and Emmy winner on multiple occasions to sign with them (where its NBA studio show has been an annual bust). But Barkley likes what he has with Turner Sports (living near Atlanta means more golfing opportunities than being in New York), has been a loyal soldier for nearly 15 years and may simply go help Michael Jordan run the Charlotte Hornets when his contact expires in 2017 (he hinted at such during a recent CNBC interview).
In the meantime, Turner-owned CNN should move heaven and earth to land the 51-year-old Auburn grad on a permanent basis as a contributor. Simply put, Barkley rates thanks to his candor and courage. He simply doesn't give a damn what anyone thinks of his opinions, yet he comes across as genuine, pragmatic and poised. There is no grandstanding or manufactured outrage — it's just Charles being Charles.
A classic Barkley story that encapsulates all of the adjectives above: Upon revealing he had lost over $10 million to gambling alone over the years, he admitted to having a problem. But in the same breath said he could afford it and would continue. Here's what he told Turner Sports anchor Ernie Johnson once when confronted on his affinity for wagering:
It's not a problem. If you're a drug addict or an alcoholic, those are problems. I gamble for too much money. As long as I can continue to do it I don't think it's a problem. Do I think it's a bad habit? Yes, I think it's a bad habit. Am I going to continue to do it? Yes, I'm going to continue to do it.
Anyone else here would have said all of the so-called right things: I need help. It won't happen again. It's a bad example. I'm ashamed, etc. Not Barkley, who always maintained he wasn't a role model. That is why no one can play the hypocrite card when it comes to his commentary on anything.
Want another story? Short version: When Barkley was arrested for DUI in Arizona and asked where he was going in such a hurry, he told police he was "driving around the corner to get a (oral sex)." No, really.
He isn't perfect. He isn't a role model. But those aren't prerequisites in the world of cable news; drawing eyeballs is. He may not have your respect as a person, but perhaps neither does Bill Clinton or Donald Trump. But both know how to get your attention, don't they?
And what Barkley is saying right now about Ferguson takes serious onions considering just about no one in the black community who may feel the same way is willing to say the same out loud. You may agree or disagree with his assessments, but you can't doubt Barkley isn't sharing exactly what he believes: Looters who destroy businesses are "scumbags". Sharpton, who is the president's unofficial chief of staff on race relations, is part of a "sad cast of characters." Police shouldn't pursue charges against Michael Brown's stepdad for inciting a riot because "under the circumstances, this has been an awful incident for everybody, and I just think it's clouds the discussion."
When asked by CNN's Brooke Baldwin Tuesday about backlash around any of his comments, the response with a slight scowl was refreshing: "I don't do social media. I don't sit around and watch what people think about me."
All of that said, CNN needs to take advantage of his Turner relationship and add him on a permanent basis instead of the periodic one-off. Build a studio in his home to make it easy to join a program when he isn't at TNT. Lesser talent has received that kind of treatment.
CNN is approaching the end of a peak due to the Ferguson bump. It needs to address the valleys better through a deeper, more compelling contributor bench.
Fortunately for Zucker, he has a human crowbar in the trunk next to that spare tire. His name is Charles Barkley.
[Image via Shutterstock.com]
— —
>> Follow Joe Concha on Twitter @JoeConchaTV
This is an opinion piece. The views expressed in this article are those of just the author.